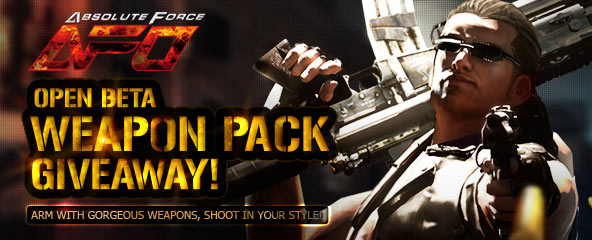 Absolute Force Online Weapon Pack Giveaway
FREE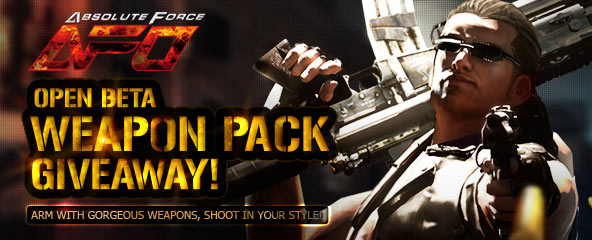 Absolute Force Online (AFO) successfully launched its Open Beta on Dec.19th. To reward all the MMOBombers that love Shooting games and support AFO, Netdragon Websoft Inc. is giving away a Weapon Pack. To get your code key you just need to click on the button below.
How to get and use your Key:
1. Log in to your MMOBomb account to get your key. If you don't have one, register for free HERE.
2. Copy and paste your key to a safe place as you may not be able to retrieve it once closing your browser.
3. Go to the Event Page and follow the steps there.
4. Make sure you never miss a giveaway, follow our updates via Facebook or Twitter!
5. Have Fun
The Key Includes:
1. M4 (Stripe): The M4 5.56mm Carbine is heavily used by the U.S military. It is a gas-operated, air-cooled, magazine-fed, selective fire, shoulder-fired weapon with a telescoping stock.
2. M1911: Specially designed for the United States Marine Corps, the Desert Warrior is a custom model M1911 pistol, which is a single-action, semi-automatic, magazine-fed, recoil-operated handgun. The features of excellent accuracy and extremely high reliability make this pistol a heroic weapon in any environment.
3. M24 Grenade: The M24 Grenade was the standard hand grenade of the German Army from the end of World War I until the end of World War II. The very distinctive appearance led to its being called a `stick grenade`, or a `potato masher` in British Army slang, and is today one of the most easily recognized infantry weapons of the 20th century.
Absolute Force Online First Impressions video:
More Giveaways:
Games You May Like