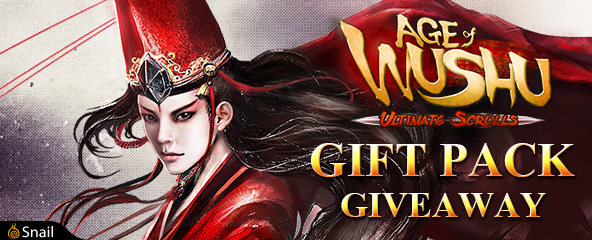 Age of Wushu Legacy Packs Giveaway
FREE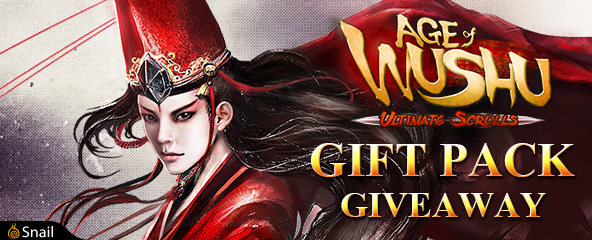 Age of Wushu's new expansion, Ultimate Scrolls is now available. MMOBomb and Snail Games have teamed up to give away limited Legacy Packs that will help to jumpstart your journey. To get your code key you just need to click on the button below. Get your key now while supplies last!
In this new chapter of Jianghu, the entrance to the forbidden grounds has emerged. Test your mettle in these school-specific instances and claim the Ultimate Scrolls!
How to get and use your Key:
1. Log in to your MMOBomb account to get your key. If you don't have one, register for free HERE.
2. Copy and paste your key to a safe place as you may not be able to retrieve it once closing your browser.
3. Go HERE to redeem your key.
4. Characters will receive the items via in-game mail within 24 hours.
5. Make sure you never miss a giveaway, follow our updates via Facebook and Twitter!
6. Have Fun!
This Key contains the following items:
Refined Snow lotus Pill*1
Tendon-exchanging Pill*10
Purple Spirit Pill*25
Repairing Tool*100
Heavenly Origin Soul Pill*5
Travelling Token*10
Windride Potion*3
Age of Wushu: Ultimate Scrolls Expansion Trailer:
Note:
One gift code per account.
More Giveaways:
Games You May Like