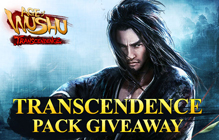 Age of Wushu Transcendence Pack Giveaway
FREE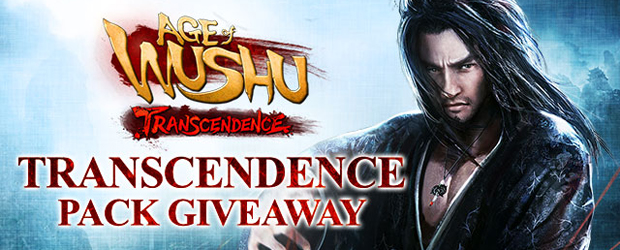 Reach unprecedented power in the latest expansion to Age of Wushu, Transcendence! To celebrate this, MMOBomb have partnered with Snail Games to bring our members a special gift pack for all players. To get your code key you just need to click on the button below. Get your key now while supplies last!
The new Age of Wushu Transcendence expansion features content updates including the fifth level of inner skill, new instances, areas and systems, centered around the traditional themes of fate, loyalty, and conspiracy
How to get and use your Key:
1. Log in to your MMOBomb account to get your key. If you don't have one, register for free HERE.
2. Click on the big yelow button at the top, and copy your key. The key will be temporarily saved for you, so you can go back to this page later and get your key back.
3. Visit the official Age of Wushu gift page HERE and begin your adventure! (Until 14th February)
4. Make sure you never miss a giveaway, follow our updates via Facebook, Twitter!
5. That's it, enjoy!
This code contains the following items:
Five Aggregates And Demon-Subduing Item*10
Hidden Wind/ Ice Lotus(suit)(7 days)*1
Dawan Horse (7 days)
Weapon Manual (Superior) (Bound)*10
Infinite Challenge Orders*2
Red Abalone Soups*5
Steamed Buns*20
Experience Pill*5
Tongming Pills*5
Show The Tail But Hide The Head *5
Artifact Gift Pack*2
Egg gift pack*1
Jinyuan Renewing Pills*1
Large Ruyi Pill*5
More Giveaways:
Games You May Like