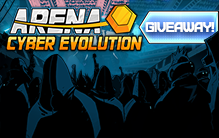 Arena: Cyber Evolution Steam Gift Code Giveaway
FREE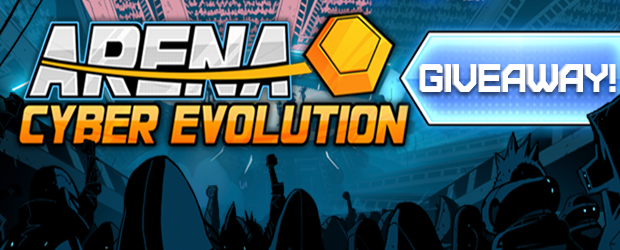 MMOBomb have partnered with Spearhead Games to bring our members a special gift key for all players to Arena: Cyber Evolution. Each gift key will give XP Boosters, 1000 CyberBux and the beta exclusive Skull Hat. To get your code key you just need to click on the button below. Get your key now while supplies last!
Arena: Cyber Evolution is an arena based sport game opposing 2 teams of 3 members. Right between an air hockey game and a MOBA, you play a hero called a Runner and perform with your team during a 5 minutes match.
How to get and use your Key:
1. Log in to your MMOBomb account to get your key. If you don't have one, register for free HERE.
2. Click on the big yelow button at the top, and copy your key. The key will be temporarily saved for you, so you can go back to this page later and get your key back.
3. Please log on your Steam account and click on "Games" menu.
4. Click on "Activate a Product on Steam" and enter your key. Then log into Arena: Cyber Evolution to get your gift.
5. Make sure you never miss a giveaway, follow our updates via Facebook, Twitter!
6. That's it, enjoy!
This code contains the following items:
- 15 XP Boosters
- 1000 CyberBux
- The Beta exclusive Skull Hat
Arena: Cyber Evolution Gameplay Video:
More Giveaways:
Games You May Like