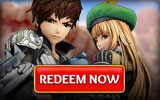 Aura Kingdom Open Beta Pack Giveaway
FREE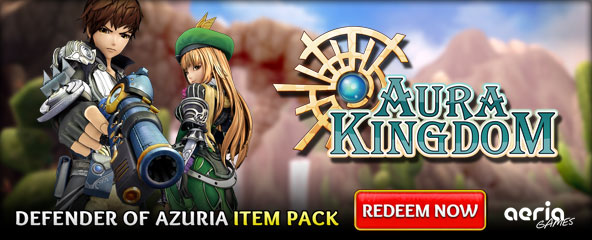 Aura Kingdom is now available. MMOBomb and Aeria Games have teamed up to give away limited open beta Packs that will help to jumpstart your journey. To get your code key you just need to click on the button below. Get your key now while supplies last!
Aura Kingdom is a free to play 3d fantasy MMORPG with stunning art, fluid battles, interactive companions and much more!
How to get and use your Key:
1. Log in to your MMOBomb account to get your key. If you don't have one, register for free HERE.
2. Go HERE
3. Login to your Aeria account
4. Enter your key in the box and click 'Redeem'
5. Download the client and start playing !
6. Make sure you never miss a giveaway, follow our updates via Facebook and Twitter!
7. Have Fun!
This Key contains the following items:
Shadow Wolf (7 Day Duration): This mount provides you with +60% move speed when mounted!
[5] Megaphone (NT): Use to broadcast a message to all players on the same server!
[5] Lucky Card (NT): Increases loot drop rate by 10% for 30 mins. Using an additional card will add another 30 mins to the timer!
[5] Warp Portal Card (NT): Use to open a Warp Portal!
[5] Auction Card (NT): Use to open the Auction House interface even if you are not in town!
[5] Feather of Revival (NT): Use to be brought back to life where you fell!
Aura Kingdom Gameplay First Impressions:
Note:
One gift code per account.
More Giveaways:
Games You May Like