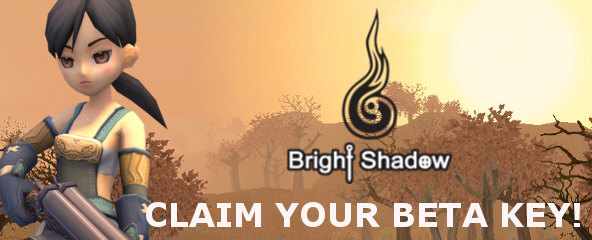 Bright Shadow Closed Beta Key Giveaway
FREE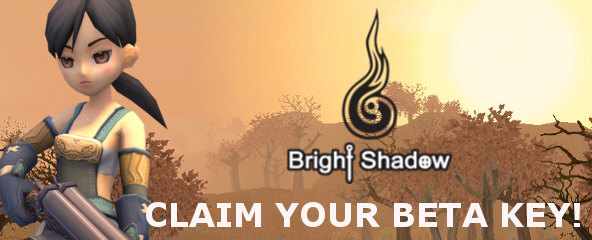 MMOBomb.com and Gamania are pleased to present our users with a invite to Bright Shadow Closed Beta. The closed beta is open to all regions. To get your closed beta key you just need to click on the button bellow. It's important to note is that there will be no data-wipe during this closed beta to give Bright Shadow fans the chance to get a head start in collecting monster cards. The beta will end on Monday 18th of July. Don't miss out on this offer.
Bright Shadow is a full 3D cartoon style MMORPG with bright and fresh characters and scenes. In the game, players can meet various types of ghosts, demons, monsters and spirits which either can be found in classical cartoons, comics, movies or you`ve never seen before. Choose a job, wear your warrior clothes, Taoist robe or wizard/witch cloak, and take an adventure to vanquish all demons, ghosts, monsters and spirits. For more information on Bright Shadow check out the official website at http://www.brightshadowonline.com/.
How to get and use your Key:
1. Log in to your MMOBomb account to get your key. If you don't have one, register for free HERE.
2. Copy and paste your key to a safe place as you may not be able to retrieve it once closing your browser.
3. Make sure you never miss a giveaway, sign up for our daily newsletter, it´s free!
4. Check this guide and follow the instructions (Beta starts 8th July).
More Giveaways:
Games You May Like