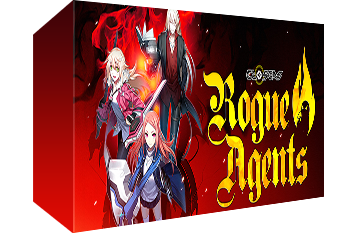 Closers Rogue Agents Celebration Box Key Giveaway
FREE
To celebrate the start of Season 3, MMOBomb and En Masse Entertainment have partnered up to get our users a free gift Key full of in-game items for Closers.
To unlock your key instantly you just need to complete all the steps on the top. Get your key now while supplies last!
Grab your key now and get into the action!
How to use your Key:
1. Run "Closers" from STEAM or Run the En Masse Launcher.
2. Click "Redeem Code" from the upper left corner in the Launcher
3. Paste in your code
4. Items will be delivered in-game via the account claim
This key contains the following:
⦁ Elite Status (1-day)
⦁ Shaman Washing Machine - Has a chance to award Shaman costume pieces or a full set of Shaman items, Zenith costume accessories, pets, or other consumable items.
⦁ Yukata Cloud/Sapphire Costume Full Set Box
Note:
1. Each code can be redeem just once and each person cannot redeem more than one of these codes.
About:
Closers is an episodic anime action RPG with a truly epic storyline that unfolds over several seasons, and wild beat-'em-up action set in the beleaguered city of New Seoul. Get to know the team's personalities, and battle jaw-dropping monsters in classic arcade style!
More Giveaways:
Games You May Like