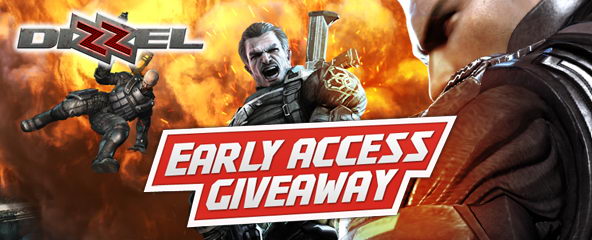 Dizzel Early Access Giveaway
FREE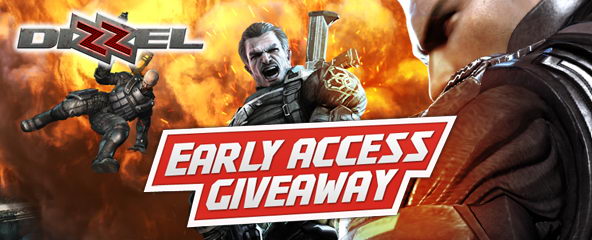 Dizzel has begun its Early Access release and OGPlanet has teamed up with MMOBomb to make sure that players are unleashing their inner carnage and bloodlust with full force. To kick off Early Access, OGPlanet is giving away a P90 Assault Rifle that not only decimates enemies, it does so in style. So jump into this heart pumping, 8 vs 8 shooter mayhem thrill ride and unleash carnage on your foes.
The P90 was designed as a compact but powerful firearm for vehicle crews, support personnel, Special Forces and counter-terrorist groups. In Dizzel, it is a compact ass-kicking machine ready to unleash a barrage of bullets at unsuspecting enemies.
How to get and use your Key:
1. Log in to your MMOBomb account to get your key. If you don't have one, register for free HERE.
2. Sign Up for your FREE OGPlanet account here.
3. Download the Dizzel Installer.
4. Once Dizzel is installed, login to the game and create your character
5. Go to Dizzel's Redemption Page and enter your key code
6. Check your in-game "Storage" to add your items to your inventory
7. Play the game and have fun!
8. Make sure you never miss a giveaway, follow our updates via Facebook and Twitter!
9. That's it, enjoy!
Dizzel Trailer:
More Giveaways:
Games You May Like