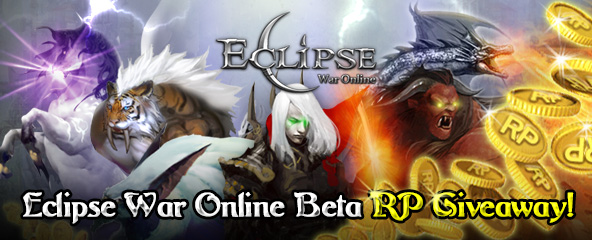 Enter the world of Eclipse War Online, the MMORPG that's attempting to transform the genre one collectible card at a time! In Eclipse War Online every monster or boss has a chance to drop their transformation card for you to collect. Once you have a card in your collection you can then TRANSFORM into that very monster. Each species has bonuses and debuffs depending on what species they are fighting, as well as geographic location and time of day.
Your browser does not support iframes. For having access to this giveaway you need to enable them.
How to get and use your Key:
1. Log in to your MMOBomb account to get your key. If you don't have one, register for free HERE.
2. Register for a free Playrohan account here.
3. Sign into your account and redeem the code here.
4. Make sure you never miss a giveaway, follow our updates via Facebook and Twitter!
5. That's it, enjoy!
This Key contains the following items:
500 RP, or $5 of premium currency