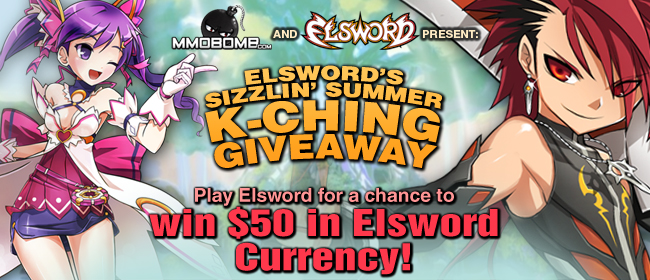 Elsword Free Currency Giveaway (Worth $500)
FREE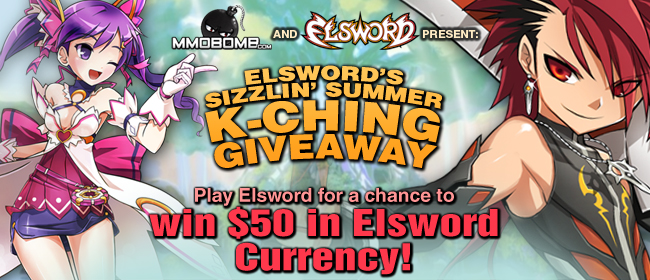 Elsword and MMOBomb are here to help. This the best time ever for MMOBomb fans to experience the ultimate side-scrolling action MMO, Elsword, and win big in the process!! From now until the end of July, creating a new Elsword account from this MMOBomb page will enter you for a chance to win $50 worth of Elsword currency ($500 in total)!
0 BUNDLES LEFT
How to get free Currency:
1. It´s easy, you just need to Register on MMOBomb and follow us on social networks like Facebook, Youtube and Twitter (if you don´t have an account for example on Twitter, it's ok).
2. Create a new Elsword account HERE. You'll need to play at least to level 5 with that new account before July 31. Also you must use this link so we know you love MMOBomb.
3. Like Elsword's Facebook page here: https://www.facebook.com/Elsword.
You will then be eligible to win. After 7/31/13 we will select 10 lucky winners and each will receive $50 worth of free Elsword currency. We will contact winners via email after the event is over.
More Giveaways:
Games You May Like