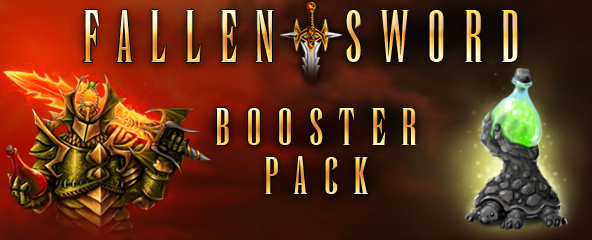 Fallen Sword Booster Pack Giveaway
FREE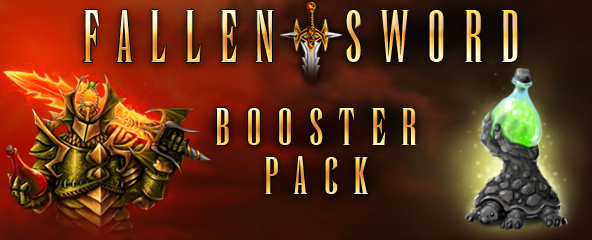 MMOBomb and Hunted Cow have teamed up to give our users free in-game items for Fallen Sword. This gift pack will help to make your journey of adventure as easy as possible! To get your code key you just need to click on the button below.
Join thousands of other adventurers in this constantly evolving web-based massively multiplayer role-playing game set in the fantasy world of Erildath.
How to get and use your Key:
1. Log in to your MMOBomb account to get your key. If you don't have one, register for free HERE.
2. Copy and paste your key to a safe place as you may not be able to retrieve it once closing your browser.
3. Visit http://www.fallensword.com
4. Click on the 'Sign up now!' button to create your account or login to your Hunted Cow account
5. Once in the game. click the 'Upgrades' menu, followed by 'Redeem'
6. Enter your promo code and press 'Redeem'
7. Make sure you never miss a giveaway, follow our updates via Facebook and Twitter!
8. Have Fun!
This package contains the following items:
+10,000 Current Stamina
+5,000 Reserve Stamina
+500 Maximum Stamina
+5 Inventory (Backpack) Slots
1 x Golden Dragon Blade
1 x Golden Dragon Plate
1 x Golden Dragon Helm
5 x Scholar's Apprentice Potion
1 x Bottled Imp Brew
(Note it is limited to one per player)
Fallen Sword Trailer:
More Giveaways:
Games You May Like