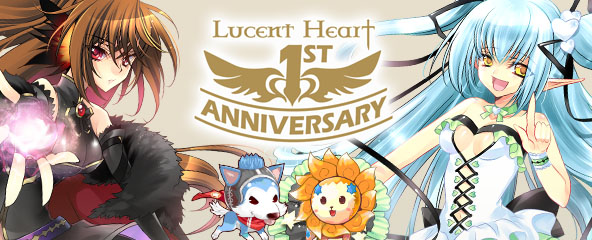 Lucent Heart 1 Year Anniversary Giveaway Pet
FREE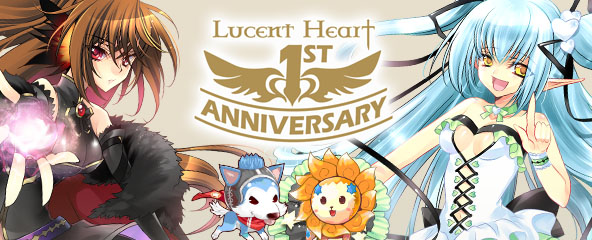 Lucent Heart is celebrating its One Year Anniversary, and you're invited!. MMOBomb.com and Gamania have teamed up to give our users a code key which will grant you free in-game items for Lucent Heart (Spoiled Kid Pet). To get your key you just need to click on the button bellow. Join in on the party!
Lucent Heart, the award-winning sensation from Japan, is a free-to-play zodiac-inspired social MMORPG that's been making waves in North America with its unique social design and community-centric focus.
How to get and use your Key:
1. Log in to your MMOBomb account to get your key. If you don't have one, register for free HERE.
2. Copy and paste your key to a safe place as you may not be able to retrieve it once closing your browser.
3. Follow the redemption instructions at the following link to claim your prizes.
4. New players can sign up for an account here
5. Make sure you never miss a giveaway, follow our updates via Facebook, Twitter or sign up for our daily newsletter, it´s free!
6. Have Fun
Spoiled Kid Pet:
Although he may be spoiled, he still is really a good kid! He will even help boost your luck in the game while you have him out! Don't miss you chance to receive this little guy for FREE so you can tote him around with you for 3 days!
Lucent Heart Trailer:
More Giveaways:
Games You May Like