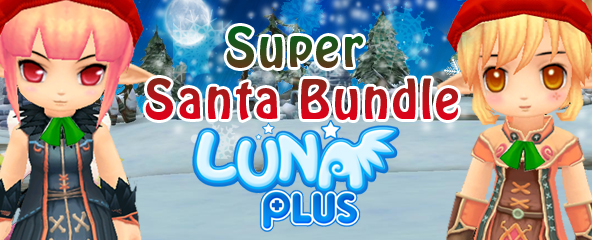 Luna Plus Super Santa Giveaway
FREE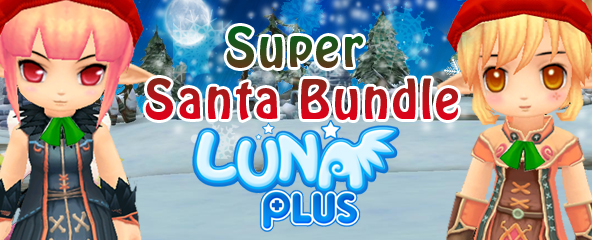 Gather your friends and celebrate the holiday's with a cheery Santa outfit from MMOBomb and Luna Plus! Dress yourself and even your pet in adorable Christmas garb, but make sure to get yours soon before the snow melts! Don't miss out on this offer!
Luna Plus is the first massive expansion to the adorable smash-hit 3D MMORPG, Luna Online. Luna Plus introduces a new race, tons of new maps, a sleek new user interface (UI) design and many new and improved features. Join the fun at http://luna.gpotato.com/
How to get and use your Key:
1. Log in to your MMOBomb account to get your key. If you don't have one, register for free HERE.
2. Copy and paste your key to a safe place as you may not be able to retrieve it once closing your browser.
3. Create a gPotato account and login.
4. Visit https://billing.gpotato.com/Fillup/FillupFrm.asp
5. Under Others, select gPotato coupon.
6. Input your coupon code and click "Fill-Up Now".
7. Login to Aika to receive your item pack.
8. Make sure you never miss a giveaway, sign up for our daily newsletter, it´s free!
9. Have fun!
Giveaway Items:
• Full Santa Costume Set
- Santa Hat
- Santa Outfit
- Santa Gloves
- Santa Boots
• Pet Santa Hat
Giveaway Schedule:
• Giveaway will begin on December 15th, 2011
• Giveaway will end on December 29th, 2011
Luna Plus Trailer
More Giveaways:
Games You May Like