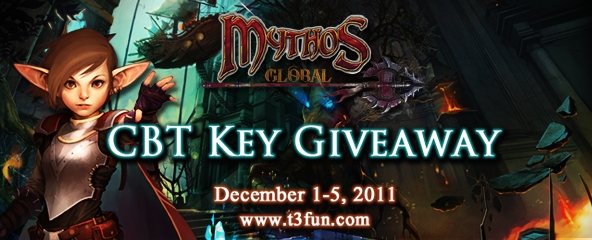 Mythos Global Closed Beta Key Giveaway
FREE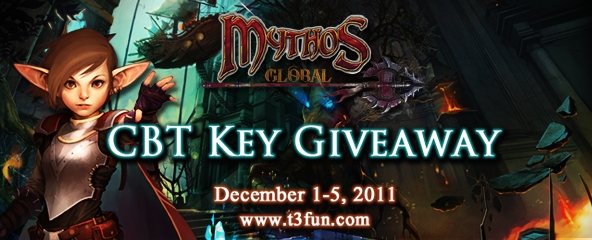 MMOBomb.com and T3Fun are pleased to present our users with a invite to Mythos Global Closed Beta. To get your closed beta key you just need to click on the button bellow. Don't miss out on this offer!
Mythos is an online action RPG set in the land of Uld, a fantasy world arisen from the ashes of a dark and terrible war. Uld is a place where many different races live and where gods try their best to gain more power and influence among their followers.
How to get and use your Key:
1. Log in to your MMOBomb account to get your key. If you don't have one, register for free HERE.
2. Copy and paste your key to a safe place as you may not be able to retrieve it once closing your browser.
3. Register an account at T3Fun.com
4. Go to http://mythos.t3fun.com/base.html
5. Click "Apply for CBT" ("Apply for CBT" button although it has not been activated yet. It will be activated on the first day of the CBT)
6. Enter the key code on the box and click go
7. Make sure you never miss a giveaway, sign up for our daily newsletter, it´s free!
7. Have Fun!
Closed Beta will be on December 1, 2011 00:00 to December 5, 2011 23:59 Game Time (EST - Eastern Standard Time)
Mythos Trailer
More Giveaways:
Games You May Like