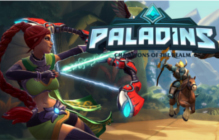 Paladins Closed Beta Key Giveaway
FREE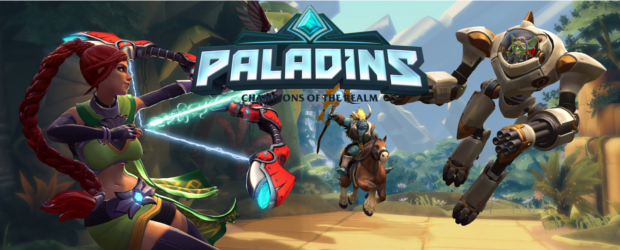 Share if you like this giveaway!
MMOBomb and Hi-Rez Studios have partnered up to score YOU closed beta access to Paladins: Champions of the Realm. Enter to take a chance at winning YOUR key today!
How to get a Code:
1. It´s easy, you just need to Register on MMOBomb and submit your email below to get free alerts on upcoming giveaways, we promise not to spam and, of course, you can always "unsubscribe" at any time! If you already follow MMOBomb giveaways via email you can skip step 1 and 2.
2. Check your email and locate the confirmation email. Click on the Confirmation Link in the Email to Complete Your Sign Up.
3. Complete the following sentence: "I want to play Paladins because... ". Leave your sentence in the comments below, please make sure you use the email address you signed up for MMOBomb with. This is really important, if you do it with another email you won't be eligible to receive your prize.
We'll select the 100 lucky MMOBombers on December 30th 2015, we'll be picking and notifying the winners via email, so please use a valid e-mail and check your accounts.
Share if you like this giveaway!
This code contains the following items:
● Paladins Beta Access - Please note - This is NOT a Founder's Pack, it is Closed Beta Access ONLY
Notes:
1. Each code can be redeem just once to access the Paladins Closed Beta
About:
Paladins is a team-based Shooter with strong strategy elements. In addition to the core shooter experience, Paladins also offers deep strategy and in-match character progression through decks of collectible cards. These cards amplify and augment a character's core set of abilities in many interesting ways.
More Giveaways:
Games You May Like