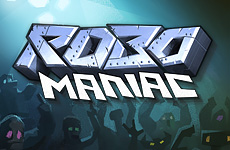 RoboManiac Free Platinum Key Giveaway!
FREE
MMOBomb and YEPS are teaming to get our readers a free gift key with Platinum for RoboManiac. Each gift key includes 150 Platinum.
To unlock your gift key you just need to complete all the steps on the top.
Get your key now while supplies last!
How to use your Key:
1. Sign up HERE
2. Go To Main MENU >> HABITAT >> POWER PLANT >> TAB "VOUCHERS"
3. Enter the code and confirm with "REDEEM".
Note: The key can only be redeemed on the english-language server.
This code contains the following items: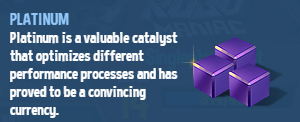 Note:
1. Each code can be redeem just once and each person cannot redeem more than one of these codes.
2. The key can only be redeemed on the english-language server.
Gameplay Video
About:
The future has begun! From the beginning, you have the option to individually equip your Bot with different weapons, drive modules, blades, and numerous other body elements from energy cells to booster packs. Using your Workshop, you can repair, upgrade and level up the various elements of your bot. In your habitat and its surroundings you can send your bot on different missions, fight other bots, or send it to work in the factory, so you can use a few credits to buy or sell important boosters and upgrades at the marketplace. Trading in parts and items is an important part of the game and allows you to do good deals with other players.
More Giveaways:
Games You May Like