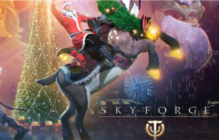 Skyforge Holiday Artillery Pack Giveaway
FREE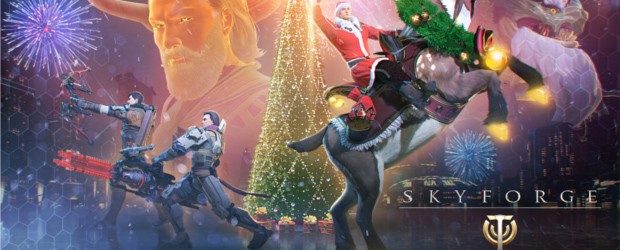 Share if you like this giveaway!
MMOBomb, The Allods Team, Obsidian Entertainment, and My.com have all teamed up to give Skyforge players a chance to win their very own Holiday Artillery Pack full of goodies! Enter below for your chance to win!
How to get a Code:
1. It´s easy, you just need to Register on MMOBomb and submit your email below to get free alerts on upcoming giveaways, we promise not to spam and, of course, you can always "unsubscribe" at any time! If you already follow MMOBomb giveaways via email you can skip step 1 and 2.
2. Check your email and locate the confirmation email. Click on the Confirmation Link in the Email to Complete Your Sign Up.
3. Complete the following sentence: "I love Skyforge because... ". Leave your sentence in the comments below, please make sure you use the email address you signed up for MMOBomb with. This is really important, if you do it with another email you won't be eligible to receive your prize.
We'll select the 30 lucky MMOBombers on December 29th 2015, we'll be picking and notifying the winners via email, so please use a valid e-mail and check your accounts.
Share if you like this giveaway!
This code contains the following items:
● Gunner Class Unlock
● Crusader Armor Costume
● Red Heavy Power Armor Costume
● New Year Ghal Mount
● Legendary Gunner Weapon & Epic Offhand
● 30000 Argents
● 7500 Spark Replicators
● 5000 Etheral Cores
Notes:
Results may take a few days to be announced after the end of the giveaway.
About:
Skyforge is a free-to-play Sci-Fi MMORPG featuring exciting dynamic combat, where players could become mighty Gods.
More Giveaways:
Games You May Like