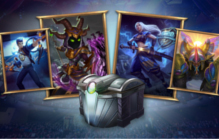 SMITE 2017 SWC Digital Loot Pack Giveaway
FREE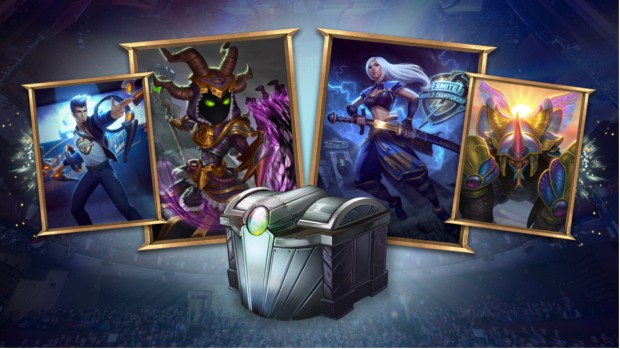 Share if you like this giveaway!
MMOBomb.com and Hi-Rez Studios have teamed up to score 100 MMOBombers a FREE SWC Digital Loot Pack. The Digital Loot Pack is a collection of in game skins, items, and effects that Hi-Rez makes available each year right before the big event in January. The SMITE Super Regionals are starting on Wednesday and can be viewed from Hi-Rez's Twitch channel. The Super Regionals will decide which North American and European SMITE teams make it to compete in the SMITE World Championship at Hi-Rez Expo in January.
How to get a Code:
1. It´s easy, you just need to Register on MMOBomb and submit your email below to get free alerts on upcoming giveaways, we promise not to spam and, of course, you can always "unsubscribe" at any time! If you already follow MMOBomb giveaways via email you can skip step 1 and 2.
2. Check your email and locate the confirmation email. Click on the Confirmation Link in the Email to Complete Your Sign Up.
3. Complete the following sentence: "I may not win the SWC but I certainly can... ". Leave your sentence in the comments below, please make sure you use the email address you signed up for MMOBomb with. This is really important, if you do it with another email you won't be eligible to receive your prize.
We'll select the 100 lucky MMOBombers on November 25th, 2016, we'll be picking and notifying the winners via email, so please use a valid e-mail and check your accounts.
Share if you like this giveaway!
This code contains the following items:
• Hades Heebee Chibi (Exclusive)
• Amaterasu SWC 2017 Heroine (Limited)
• Apollo SWC 2017 Hero (Limited)
• Khepri Convention 2017 (Exclusive)
• SWC 2017 Ward Skin (Limited)
• Thundersticks Global Emote (Limited)
• SWC 2017 Recall Effect (Limited)
• Divine Chest roll
Notes:
1. Codes are limited to one use per account.
About:
SMITE is a third person MOBA published by Hi-Rez Studios. Unlike other MOBAs, SMITE places the camera in a third person perspective behind the god. This allows for a unique playing experience since a player can only view what is in front of them, allowing an enemy to sneak up from behind for a gank. Players must also use the mouse to manually aim all their abilities and auto attacks.
More Giveaways:
Games You May Like