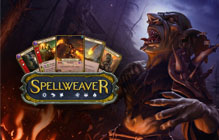 Spellweaver Wrath of Shamans DLC Giveaway
FREE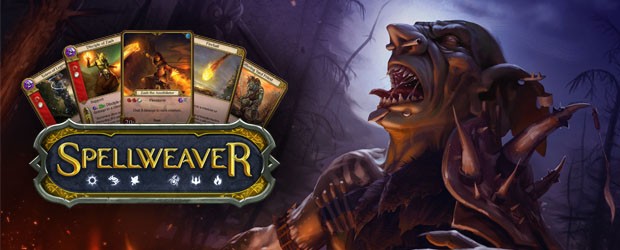 MMOBomb and Dream Reactor LLC have teamed up to score our lucky readers a free Wrath of Shamans Key ($30 value) to anyone playing their free-to-play card game Spellweaver. To get your code key you just need to click on the button below. Get your key now while supplies last!
Spellweaver is a free-to-play digital card game true to the classics of the genre, adding in several unique features for a new and fresh gameplay experience. With a focus of strategic depth and variety, it offers endless hours of fun in casual or AI matches, ranked play, drafts, and tournaments! Be sure to check out Spellweaver's Facebook and Twitter pages for more information!
How to get and use your Key:
1. Log in to your MMOBomb forum account to get your key. If you don't have one, register for free HERE.
2. Click on the big yellow button at the top. Copy and paste your key to a safe place as you may not be able to retrieve it once closing your browser.
3. Create a Spellweaver account here and log into the game or log into the game from Steam.
4. Click "Redeem Key" on the game's Main Menu
5. Enter your key (THESE ARE NOT STEAM KEYS, YOU MUST REDEEM THEM IN GAME!)
6. Make sure you never miss a giveaway, follow our updates via Facebook, Twitter!
7. Enjoy the game! Have Fun!
This code contains the following items:
⦁ Special DLC deck called "Wrath of Shamans 2.0"
⦁ 50 000 Gold
⦁ Rage card back
Featured Video
Note:
1. Each code can be redeem just once and each person cannot redeem more than one of these codes.
2. THESE ARE NOT STEAM KEYS, YOU MUST REDEEM THEM IN GAME!
Need Help?
Having problems with your key? Please visit our help center HERE.
More Giveaways:
Games You May Like