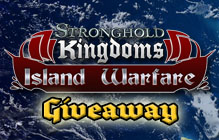 Stronghold Kingdoms: Island Warfare Gift Key Giveaway
FREE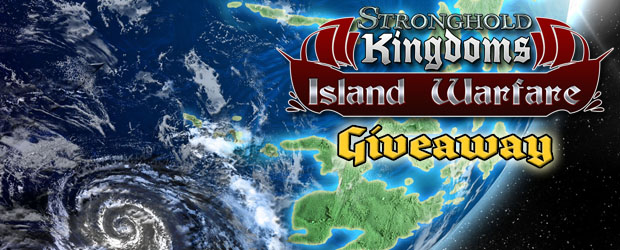 class="aligncenter size-full wp-image-48856" />
To celebrate the new expansion — Stronghold Kingdoms: Island Warfare, MMOBomb has partnered up with Firefly Studios for a special Stronghold Kingdoms Gifk key giveaway. To get your code key you just need to click on the button below. Get your key now while supplies last!
Releasing soon after Stronghold Kingdoms: Global Conflict, Island Warfare introduces fresh changes to the game's most basic mechanics for hundreds of thousands of monthly active players.
How to get and use your Key:
Please read and follow the instructions bellow:
1. Log in to your MMOBomb account. If you don't have one, register for free target="_blank">HERE.
2. Click on the big yellow button at the top. Copy and paste your key to a safe place as you may not be able to retrieve it once closing your browser.
3. In order to redeem a code, player must visit the Official Website HERE and download Stronghold Kingdoms or log in if you already have a Stronghold Kingdoms account.
4. Click on 'Account Details and scroll down to the section 'Offer Codes'
5. Paste the code into the 'Redeem Code' box and hit enter
6. Find your prizes in-game in the 'Card Packs' and 'Premium Tokens' sections of the card screen (icon on the top)
7. Make sure you never miss a giveaway, follow our updates via Facebook,
Twitter!
8. Enjoy the game! Have Fun!
This code contains the following items:
⦁ 5 Random packs
⦁ 1 Super Random Pack
⦁ 1 Ultimate Random Pack
⦁ 5 Army Packs
⦁ 200 Card Points
⦁ 2 x 7 Premium Tokens
Note:
1. Each account can only claim 1 code for each Gift Pack.
2. Each code can only be used once.
Need Help?
Having problems with your key? Please visit our help center href="https://www.mmobomb.com/help" target="_blank">HERE.
More Giveaways:
Games You May Like