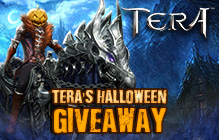 Tera Halloween Giveaway
FREE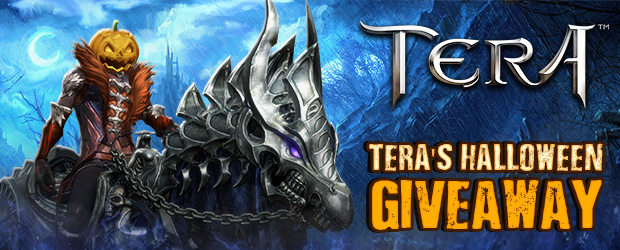 MMOBomb has partnered with En Masse Entertainment to bring our members a special gift pack, the key will unlock lots of useful Halloween items for Tera. To get your code key you just need to click on the button below. Get your key now while supplies last!
How to get and use your Key:
Please read and follow the instructions bellow:
1. Log in to your MMOBomb account. If you don't have one, register for free HERE.
2. Click on the big yelow button at the top. Copy and paste your key to a safe place as you may not be able to retrieve it once closing your browser.
3. Go to https://account.enmasse.com and create a new En Masse account or log into an existing one.
4. Click the "Redeem Code" button from the "Account Overview" page.
5. Enter your code and hit "Submit".
6. Launch TERA and log into the account you redeemed the code to. If you haven't installed TERA, download it from: http://tera.enmasse.com/download. 7 Claim your items from the in-game Item Claim (accessed from the main menu bar).
7. Make sure you never miss a giveaway, follow our updates via Facebook, Twitter!
8. Enjoy the game! Have Fun!
For further information regarding code redemption and claiming your items in TERA, visit our FAQ here: http://support.enmasse.com/tera/how-do-i-claim-my-premium-services-and-purchased-promotional-items
This code contains the following items:
● Fresh Pumpkin Mask (Permanent, Hair Slot) – Straight from the fields and onto your head!
● Boneshaker (7-day Character Mount) – Your bones may shake, but your enemies will quake as you ride into battle on this skeletal mount.
● 100% XP Boost (1 Day) – Increases your hunting XP reward by 100% for 1 real-time day. Can only be used on characters level 64 or below.
Note:
1. Each code can be redeem just once and each person cannot redeem more than one of these codes.
2. All codes expire on November 30 at 11:59 p.m. PST
Need Help?
Having problems with your key? Please visit our help center HERE.
More Giveaways:
Games You May Like