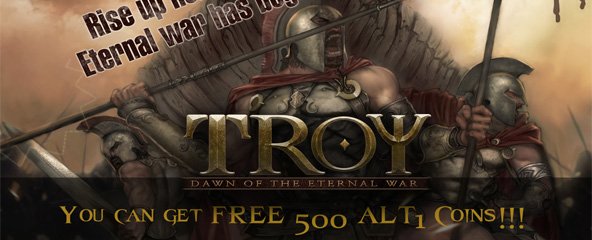 Troy Online Free ALT1 Coins Giveaway
FREE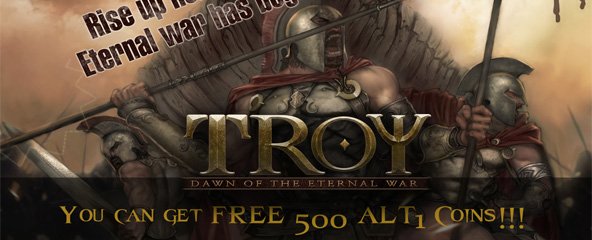 MMOBomb.com and Alt 1 Games have teamed up to give our users a key which will grant you Free ALT1 Coins (a $5 Value) for Troy Online Open Beta. To get your key you just need to click on the button bellow.
Troy Online's open beta test will begin on Aug 12th, 2011, at 11 AM PDT (UTC -7) and last for seven days. This will be the last test before the game finally makes its commercial debut on August 19, 2011. ALT1 Games will be giving away 500 free ALT1 Coins to users who register with beta event keys for this test. Players can use this opportunity to test out Troy Online's cash shop. This time, items can be carried into the commercial version of Troy Online, but the redeemed ALT1 Coins will expire. Get them while you can, they won't last long!
How to get and use your Key:
1. Log in to your MMOBomb account to get your key. If you don't have one, register for free HERE.
2. Copy and paste your key to a safe place as you may not be able to retrieve it once closing your browser.
3. Visit Troy Online and create an account.
4. Download the game client by clicking the "game download" button.
5. Fill out the requested information fully.
6. Log into your account and access the shop page and press the coupon button.
7. Enter your beta key in the beta event coupon key redemption box found on the coupon page
8. Make sure you never miss a giveaway, sign up for our daily newsletter, it´s free!
9. Log into the game and enjoy your reward!
Trailer
More Giveaways:
Games You May Like