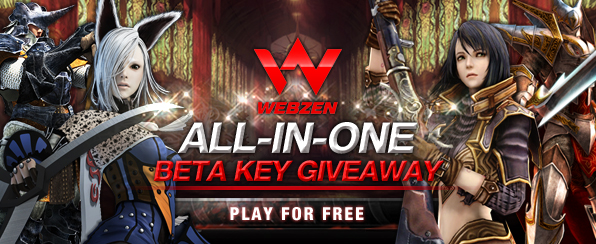 Webzen All-In-One Key Giveaway
FREE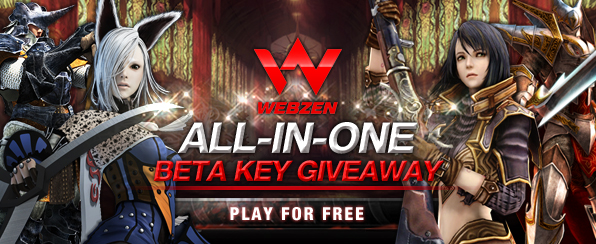 MMOBomb.com and Webzen have teamed up to give our users a key which will grant you free in-game items and benefits for Archlord, MU Online, S.U.N, and R2 Online to celebrate Webzen Second Year Anniversary! With just 1 Key you can activate the benefits for all games! Webzen All-In-One Key Giveaway will begin on July 20th, 2011 and will end on August 10, 2011 GST.
All-In-One Key Benefits:
Archlord
1. New item 'Heroic full armor set and weapons'
2. One hundred million in-game gold
3. Cash item '5 kind of major city passports'
4. Heaven's Hell new potion 990ea
Soul of the Ultimate Nation
1. Able to create the new added class of Episode 2 in advance.
2. Limited Beta Key Mount and fast level up provided during the event period
R2 Online
1. Beta Key active account will be able to participate on the 2nd User Test and experience the unreleased content Siege and Spot Warfare.
MU Online
1) Beta Key active account will be able to create the game's new character 'Rage Fighter' for FREE.
How to get and use your Key:
1. Log in to your MMOBomb account to get your key. If you don't have one, register for free HERE.
2. Copy and paste your key to a safe place as you may not be able to retrieve it once closing your browser.
3. Visit All-In-One Promotion page
4. Create a New Webzen Account (You will be able to register on the promotion page).
5. After login in to the website, redeem your Beta Key on All-IN-ONE Promotion page and enter your beta key number, then click "Confirm".
6. Wait until your input key digit numbers is verified, then click "Apply".
7. Make sure you never miss a giveaway, sign up for our daily newsletter, it´s free!
8. After you have activated the beta key, access to the game you want to play.
Note
-Archlord Beta Key period is scheduled from July 20 ~ July 25, 2011 GST
-MU Online, S.U.N, R2 Online Key period is scheduled from July 27 ~ August 10, 2011 GST
More Giveaways:
Games You May Like