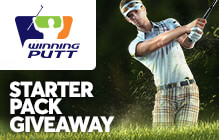 Winning Putt Starter Pack Giveaway
FREE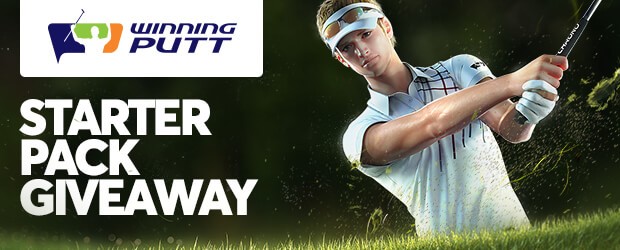 MMOBomb.com and BANDAI NAMCO have created a twosome that is giving away Starter Packs for the free-to-play golf MMO, Winning Putt. Get your key and head to the green! To get your code key you just need to click on the button below. Get your key now while supplies last!
Winning Putt from Bandai Namco takes the grand old game of golf and adapts it for the modern age of F2P video games, enhancing the golf simulation experience with RPG-style progression. Train your way from amateur status, testing your skill on various courses, and advancing all the way up the rankings to pro status, taking on all comers in wagering rounds and tournaments!
How to get and use your Key:
1. Log in to your MMOBomb account to get your key. If you don't have one, register for free HERE.
2. Click on the big yellow button at the top. Copy and paste your key to a safe place as you may not be able to retrieve it once closing your browser.
3. Download and install Winning Putt here. Create your account or login to your existing account.
4. Once in game, from the game Square, click on the Redeem (bottom right) and enter your key.
5. Items will be delivered via in-game mail.
6. Make sure you never miss a giveaway, follow our updates via Facebook, Twitter!
7. Enjoy the game! Have Fun!
This code contains the following items:
⦁ 1 Starter Pack Containing:
⦁ Special Club Set for Beginners
⦁ Special Shiny Stone of Nobility (100 Holes) – grants extra bonuses when equipped
⦁ 30,000 Gold
⦁ 5 Energy Bars – a snack to give your swing a boost
⦁ 20 The One Golf Balls - improves driving distance and accuracy
Featured Video
Note:
1. Each code can be redeem just once and each person cannot redeem more than one of these codes.
Need Help?
Having problems with your key? Please visit our help center HERE.
More Giveaways:
Games You May Like