Is the idea of the "Big MMO" Dead?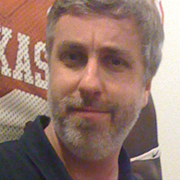 By
Jason Winter
, News Editor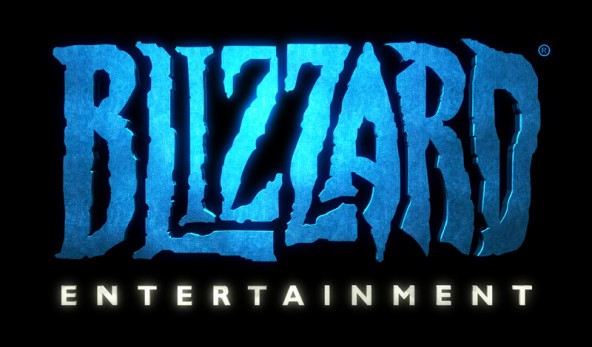 Blizzard's Titan is no more. And with it could go the last hope for the resurgence of the "next big" MMORPG.
Sure, EverQuest Next is still out there, and there are other MMOs in development that have a big budget and lots of promise, like Star Citizen. But the days of the all-inclusive, draw-everyone-in – and maybe, if you're lucky, hold a candle to World of Warcraft's success – might be at a close.
At this time last year, Final Fantasy XIV: A Realm Reborn had just (re-)launched, and The Elder Scrolls Online and WildStar were both imminent. That's three AAA MMOs all launching in the span of a year. A year from now, will we have even one more big MMORPG launch like those three? Unless EQN really ramps up development, I think that's unlikely. Games like Landmark, Black Desert Online, ArcheAge, and the aforementioned Star Citizen might all have high production values and be very good, but they aren't designed to draw in that huge, mass-market crowd. Industry veterans, including former Red 5 Studios chief Mark Kern, share this opinion, which seems to be pervasive following Titan's shuttering:
I really believe the gigantic MMO model is dead. That's why we are doing a modder driven, procedural, sandbox and retro MMO. @Mekentertain

— Mark Kern (@Grummz) September 23, 2014
I even think those kind of games are going to be a bit of a rarity. Even a niche MMO, aimed at a smaller audience, is still an MMO, carrying with it all the expectations, implementation issues, and post-launch trials of their bigger counterparts. There will be queues, bugs, imbalances, people raging on the forums... and, most importantly, the risk that even a game with a relatively small budget (for an MMO) could fail utterly and sink a company.
Instead, what we're seeing these days are smaller, less costly, and more user-driven games dominating the market. Blizzard knows this as well as anyone, with the success of Hearthstone, which was designed and developed by a small (by Blizzard's standards, at least) team. Other games, like DayZ, Warframe, and various MOBAs all have limited forms of MMO-like gameplay, but in having such a narrow focus are much cheaper and quicker to make and represent a lesser risk but carry with them the potential for nearly identical rewards.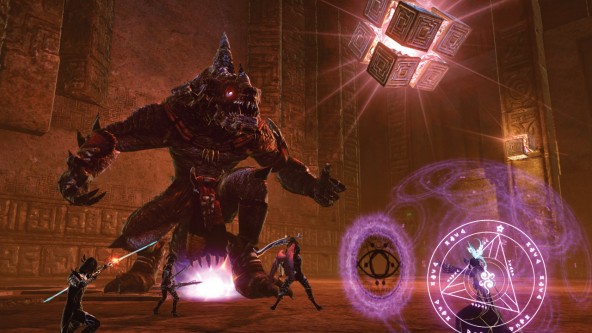 I think gamers' expectations need to shift, as well. ArcheAge is a perfect example here; sure, on the surface, it looks like any other MMO, with avatars and quests and crafting and PvP, and so on. But it's not meant for the typical MMO player. That won't stop a lot of people who do want the "typical MMO experience" from being upset that AA doesn't offer that and thinking that it's "overhyped" because it doesn't deliver on those exact points. Then again, if a game's marketing team doesn't try to paint its game as something for everyone – not necessarily an issue for AA, but pretty common with other games – that might happen less. Chicken, meet egg.
The emergence of free-to-play, across all platforms, has probably also had an effect. Having so many games available for nothing, or close to nothing, reduces the chance that we'll want to spend four to six hours in any one game, and so fewer games are offering the kind of experience where you need to spend that long in the game to enjoy it. They know they have to hook you quickly to get you to spend on their games. A typical League of Legends match might seem long when it runs 45 minutes to an hour... but, really, how much can you accomplish in an MMORPG in that same amount of time? That seems like barely enough time to do anything, at least to me.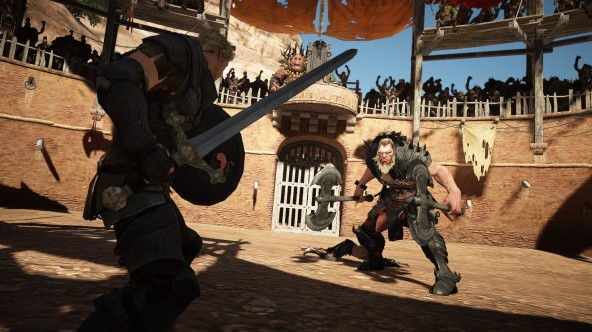 I don't think this is necessarily a bad thing. As I said above, you'll just have to accept that many, if not most, online games just aren't for you. Ideally, that means people won't get on forums or comments sections railing about how 90% of games "suck" because it doesn't match their tastes, but I won't keep my hopes up.
But if enough people can get over that, they might find that those games that do meet their needs are much more focused and keyed to push their "fun" buttons, without having to wade through all the stuff they don't like in a game. How many times have you said "I love the PvP" or "I love the action combat" or "I love the story" about an MMO and followed it up with "but the rest of the game drives me nuts"? Ideally, you'd find you like three or four things and instead of trying to find one game that has them all, find four games that each specialize in one of those elements. Hardcore space sim, casual MOBA, military shooter, anime-style MMO... there's no reason all of these kinds of games can't co-exist, and even thrive, by appealing to their chosen audience. You just aren't likely to find all of those in one game any more.
---
About the Author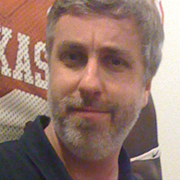 Jason Winter
,
News Editor
Jason Winter is a veteran gaming journalist, he brings a wide range of experience to MMOBomb, including two years with Beckett Media where he served as the editor of the leading gaming magazine Massive Online Gamer. He has also written professionally for several gaming websites.
---
Read Next
You May Enjoy