Interview: Gamigo Picking Up Fractured And What That Means For The MMORPG's Future
Short Version: Fractured says gamigo embraces the game's vision "as is".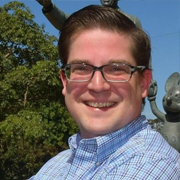 By
Michael Byrne
, Editor in Chief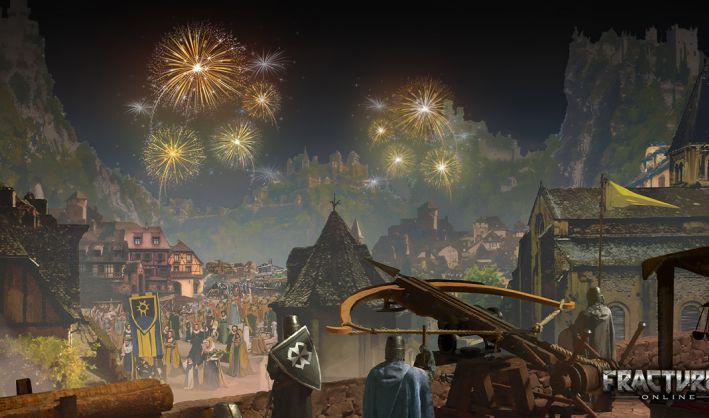 A few months ago, gamigo was teasing a new MMORPG that would be coming to their line-up. As it turns out, that game was the already available in testing Fractured Online. From day one, the questions about the game's future started to swirl. Would this change the monetization? Would gamigo force changes on the game itself? Were players asking for refunds due to this publishing deal?
We had the chance to send the team some questions back then...and although it took quite a bit of time to get the answers back (I mean a REALLY long time...so long that one question became irrelevant, see below), the answers are here! Let's spend some time digging into the deal.
MMOBomb (MB): Thanks for spending some time with us today. Before we dive right into it, can you please introduce yourself to our readers and tell us a bit about what you do day to day for gamigo/Dynamight Studios and its MMOs?
Jacopo Gallelli (JG): My name is Jacopo Gallelli and I am Co-Founder and CEO of Dynamight Studios, based in Milan, Italy. At the moment, we're in frequent communication with gamigo as we work together to publish Fractured Online, everything from discussing assets to reviewing FAQ answers. Gamigo works to publish the game according to our vision and we work to make a game that supports it."
MB: Gamigo has been playing it mysterious for a few weeks teasing an upcoming MMO title. Based on art used in that teasing, we thought the team was working on an MMO based on a totally different franchise. As it turns out, the title is Fractured, a title our readers may already know about. What drew gamigo to take a serious look at Fractured and Dynamight Studios?
JG: Gamigo saw great promise in Fractured Online from the start and wants to help bring it to many players. Gamigo was actually the first publisher to reach out to us in November 2017 since they were convinced of the concept we presented.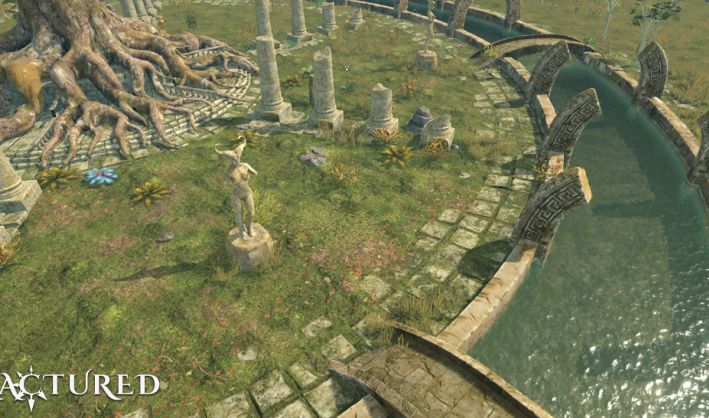 MB: Will gamigo just be publishing the title or is gamigo taking an active role in the development of Fractured?
JG: The Dynamight team retains full control over the development and vision of Fractured Online and gamigo will lend their great expertise in publishing of MMO games to support us.
MB: After a successful Kickstarter campaign in 2018, Fractured has had a number pre-alpha and alpha tests throughout the last 3 years. After all that time, is the game ready for primetime yet or is there still going to be a wait for a full release?
JG: We really appreciate the support through the years for Fractured Online. The feedback from the community has been so important to us as we strive to make this game a reality. We still have some work to do before release, so you can expect a launch next winter.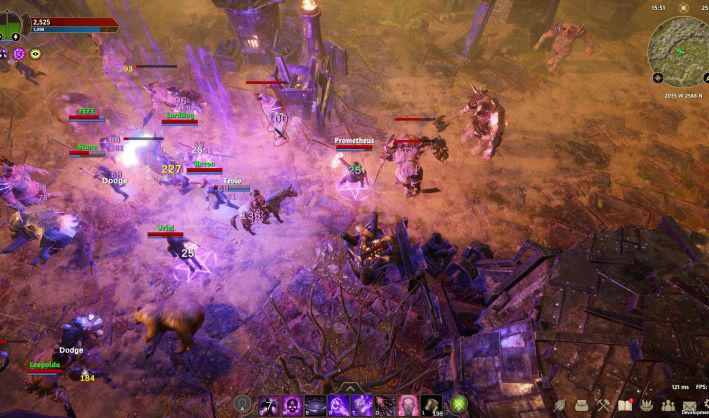 MB: Fractured is built in Unity utilizing SpatialOS. We've seen promises of what SpatialOS can do in the games industry, but we've never actually seen it truly in action as most projects utilizing SpatialOS have collapsed before any real launch (Worlds Adrift and others) and launched titles like Scavengers aren't really being big enough to see the difference. How will we see the promise of SpatialOS delivered in Fractured?
JG: SpatialOS allows Fractured Online to support having many players on a single map, which is a crucial feature for a sandbox MMORPG. We're happy with the support Improbable has given us and we're excited to see what more they will do with SpatialOS.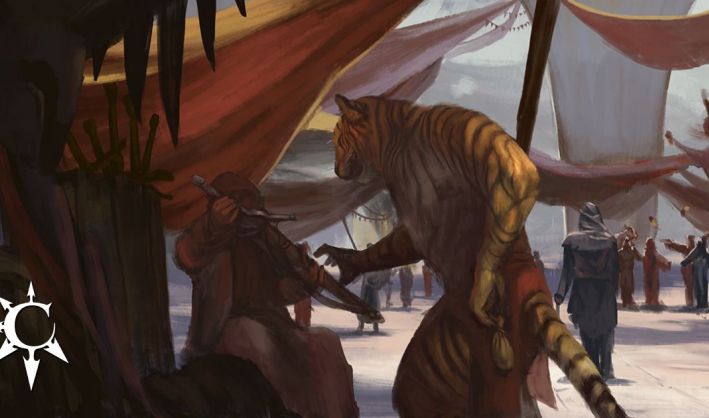 MB: Fractured touts itself as a "unique MMO" and as a game that "evolves action combat." Pretty bold statements. What makes them true?
JG: Fractured Online offers players the freedom to be who they want and shape the world the way they want. There are no restrictions on how you build your character. You can craft anything you want, travel anywhere you want, and choose the path you take. Become a merchant and sell the items you craft, become a governor and run a city, or even lead a guild to victory. Explore the large open world of Fractured Online and watch it evolve and change based on the actions of other players.
MB: PvP is an important part of Fractured and even the FAQ promises that the game wouldn't be a "Gankbox"…but we saw that September's alpha test resulted in exactly that and PvP is being reworked. How does the team intend to improve things to avoid ganking?
JG: We are reworking the ruleset of the human planet, which is the "in between" PvP planet. The criminal system was originally not strong enough to limit player killing. We are now working to increase penalties for taking the criminal route. To avoid PvP, players can go to Arboreus or stay in good alignment.
MB: Character advancement is a bit different in Fractured, almost like an EVE Online type system where you gain points and learn skills by doing things rather than just gain levels. What does Fractured do to really set this progression system apart from similar titles?
JG: Fractured Online features hundreds of abilities and status effects for players to experiment with. This makes combat not only fast paced, but also tactical. Players can acquire these abilities by hunting monsters and earning knowledge points, which are then used to purchase already discovered skills. Players can discover more skills by killing different kinds of monsters and learning their abilities.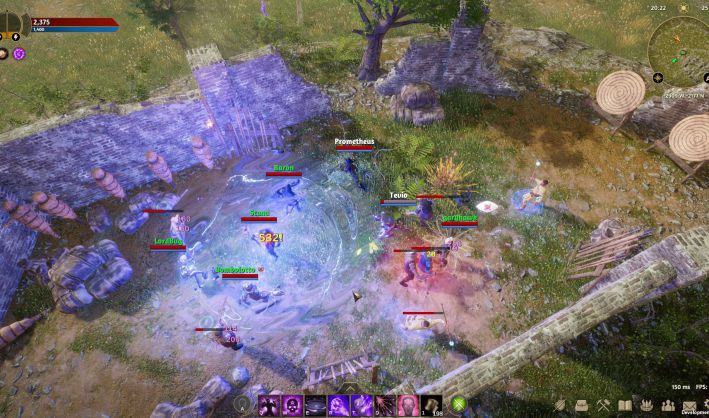 MB: Fractured plans to have a box fee and an optional subscription and cash shop. Will this still be the plan now that gamigo is involved?
JG: Yes, absolutely, nothing will change in our plans. Fractured Online is buy-to-play and will only offer cosmetic perks through the item store. Gamigo is fully aligned with this.
MB: In the FAQ, the optional subscription includes additional study slots for skills and increased Knowledge Point gains. Is there a concern that players may perceive this as pay-to-win since it does impact skills and abilities, even if yes, you can get them through gameplay?
JG: As you know, Fractured Online is still in active development and enough of the systems were updated that make many previously mentioned features (like this question) obsolete. We closely discuss the monetization of Fractured Online to ensure balance.
MB: What is going to be the biggest surprise to players who jump into Fractured?
JG: We think players will most be surprised with the planets of Fractured Online. Each planet represents a different playstyle in MMOs: PvP, PvE, and PvX. We're excited to see how players engage with these systems and make their own path!
MB: What extra bit of info would you like our readers to know as they wait for launch?
JG: We are always looking for feedback on Fractured Online as we move towards release. This is the best time to jump in, test, and give us your thoughts to help shape Fractured Online's future.
We would like to thank Jacopo for spending some time with us today.
---
About the Author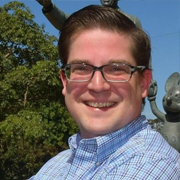 Michael Byrne
,
Editor in Chief
Mike "Magicman" Byrne has been a part of the MMOBomb family for years and serves as the site's current Editor-in-Chief. His love for MMOs and gaming in general has led him to covering games for numerous gaming websites including Gamebreaker TV and XIV Nation where he proudly displays his fanboy flag for FFXIV:ARR.
---
Read Next
You May Enjoy