Interview: Ken Hall, 2Dog Games Founder And Maker Of Destiny's Sword, An MMO That Addresses Mental Health Issues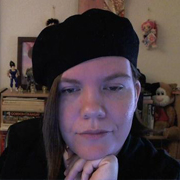 By
QuintLyn Bowers
, News Editor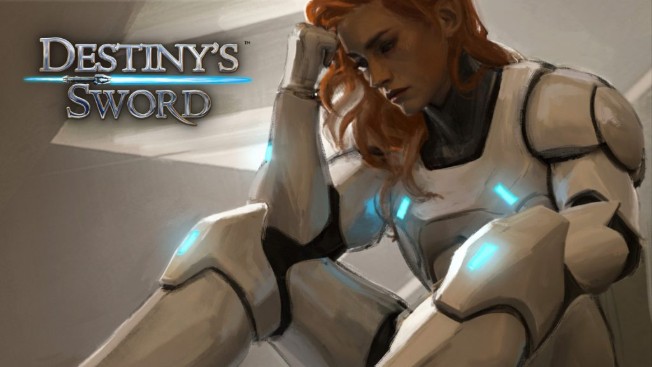 Many of you may have seen a couple of pieces announcing Canadian developer 2Dog Games' upcoming free-to-play title Destiny's Sword. This strategy/combat MMO will be releasing in a little under a year, at which time those who pick up the game will get to experience something new.
The game is built around the idea of addressing mental health issues, particularly with individuals who experience combat situations. As gamers, we know this is a pretty unique feature. Sure, there are horror games with sanity and fear mechanics, but rarely are these concerned with addressing the mental health of characters in any way other than "don't let them get too insane or crazy stuff's going to happen." In Destiny's Sword, the mental health of a player's unit is something players will need to address in meaningful ways.
Of course, we obviously haven't seen much about the game other than the few bits 2Dog Games has released recently, but we have had a chance to ask a few questions of the company's founder and CEO, Ken Hall. Ken is an experienced developer and artist whose experiences with veteran soldiers influenced the development of Destiny's Sword.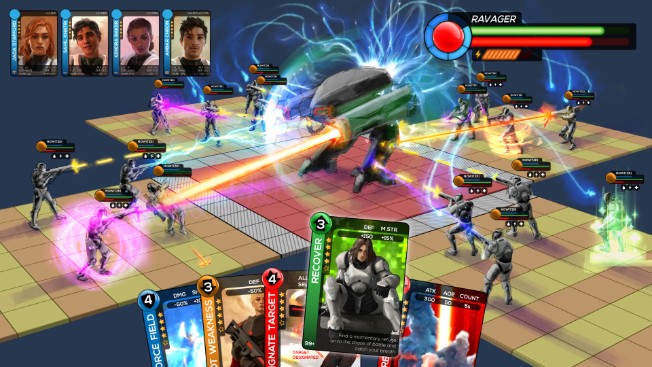 MMOBomb: Can you tell our readers a bit about yourself and how you came to create Destiny's Sword?
Ken Hall: Back in the early 2000s, I made the award-winning flight sim B-17 Flying Fortress: the Mighty 8th. Part of my role on the project was to liaise with the veterans and research their experiences.
It became obvious early on that most of the books and films about the war experience only talked about the few seconds per mission when the crews were pulling the triggers. They were not exploring how the men kept themselves and each other going in a foreign theatre for years on end, or how they got back onto the aircraft after getting wounded or losing their friends.
Inspired by these stories, I compiled an audiobook of the experiences of British Sherman tank veterans. During the course of interviewing these gentlemen in their 80s, I learned that some of them still woke up on their bedroom floors in terror, "trying to get out of their burning tanks."
The scars of combat and trauma can last a lifetime, and as a team, we felt that our entertainment should do a better job of depicting these long term effects. In Destiny's Sword, we saw an opportunity to explore some of these consequences in a way that raises the profile of mental health for everyone.
MMOBomb: What made you decide to make Destiny's Sword a combat/strategy game rather than going for a more standard RPG format that might seem more accommodating for this type of mechanic?
Ken Hall: As a small indie studio, an MMO can be a daunting task at the best of times. With the added complexity of our Insight Engine technology, we knew we had to start with a narrow scope, but we will continue to broaden the game throughout its future development.
We also felt it was important to not give the player direct control over their troops, so the player didn't feel like a god. We wanted them to have to lead, rather than direct, their squad. We felt this would make the characters feel more human and improve the players' emotional engagement with them.
MMOBomb: What do you hope players will get out of the mental health mechanic in Destiny's Sword? How do you keep it from becoming a Sims-like situation where players just become frustrated with the character's "bad attitudes"?
Ken Hall: There are two takeaways that we really want players to pick up on. The first is that we all suffer from some aspect of mental health from time to time. It's nothing to be ashamed of, it's not a sign of weakness, and it's important to reach out for help.
The second is that the single most important factor for building resilience and supporting recovery is community. Simply put, we're stronger together. We want our players to develop successful strategies for positive social interaction and inclusion.
Although we deal with some serious issues, Destiny's Sword is a game first, and that means we want it to be fun. Many daily events for characters are positive experiences, and players are rewarded for empathic interactions with their characters and other players, rather than penalized for their mistakes. This provides a safe and fun environment to learn and develop useful communication strategies.
We also wanted to make sure we weren't adding to the stigma that all mental health issues are major psychotic breaks, or that those suffering are unstable or dangerous. Most of the time in Destiny's Sword, mental health is just something you help your team manage, like their equipment or ammunition. It doesn't define them, you just have to take it into account.
MMOBomb: Can you tell us about one of the stories the British veterans told you when you were working on B-17 Flying Fortress that really stuck with you?
Ken Hall: One story I remember vividly is from talking with a Sherman tank driver named Brian Carpenter. He was knocked out by an 88, and the shell came through the front of his tank, across his lap and out the side. He remembered looking through the hole and seeing the light outside, the edges of the hole still glowing red hot, but he doesn't remember how he got out of the tank or how he returned safely to base.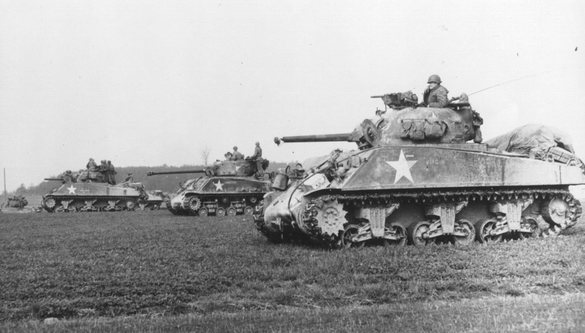 30 years later he was driving his mother through Swindon, and there was a loud crash of thunder. When Brian "came to his senses," he was driving full speed in reverse and his mother was clinging to his arm and pleading with him to stop.
This really brought home to me how these psychological scars lasted a lifetime, and how these men were dealing with so much unresolved trauma because to the lack of knowledge and the strong stigma against talking about mental health.
MMOBomb: You're working with some great non-gaming-related organization while creating this game. Can you tell us a bit more about them and what working with them is like? (Also, have you had a chance to meet Alan Alda in person?)
Ken Hall: It's really important to us that we contribute positively to the conversation around mental health, so we wanted to make sure we avoided dealing with these conditions in a stereotypical fashion.
To ensure that we were heading in the right direction, we reached out to a number of organizations for guidance.
Take This

is a mental health charity. Their mission is to "decrease the stigma, and increase the support for, mental health in the game enthusiast community and inside the game industry."

Alda Communication Training

, founded by renowned actor Alan Alda. Their mission "is to develop the qualities of authenticity, clarity, and empathy as the foundation of powerful communication."

Spartan Wellness

serves current and ex-military personnel in Canada. Its mission is "to ensure consistent and outstanding delivery of services through integrity, honesty, respect and giving back with a focus on those in uniform and their families who served and still serve Canada."
One of the veterans from Spartan Wellness is Devon Larratt. He was Canadian special forces and has been the world arm-wrestling champion! You couldn't meet a more down to earth, humble person, but he has some incredible stories!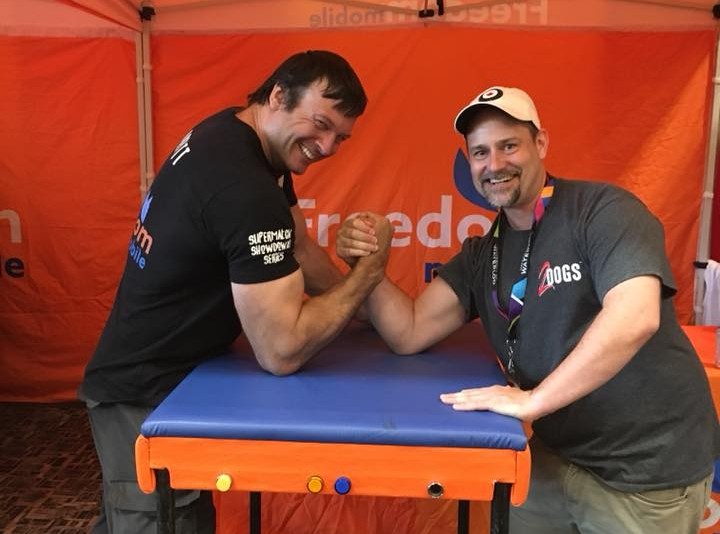 I did get a chance to have a video call with Alan Alda, and it was incredible but surreal. I was talking with him on my monitor and so it was like watching him on TV and yet he was talking back -- I had to pinch myself to make sure I wasn't dreaming. He is such an incredible communicator that even in a brief conversation he was able to give us tons of valuable insight.
We've been working primarily with Sarah Chase, who is the COO of Alda Communication Training, and she is also an incredibly gifted communicator who has helped us a lot.
MMOBomb: Once Destiny's Sword launches, do you intend to create other games that address some of the issues you're trying to address here? If so, will they be different genres to appeal to other players?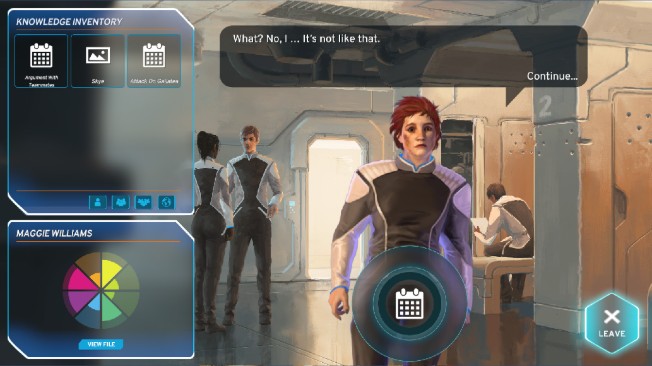 Ken Hall: The core of the Destiny's Sword experience is our Insight Engine technology. We definitely plan to continue to develop this as the centerpiece of our future projects.
Hopefully, if Destiny's Sword is successful, we can do so with a larger budget and hence make the next game broader at launch. Different genres is definitely a possibility!
MMOBomb: I see that in addition to developing games, you also create art installations. First, how do you find the time for that? Second, what inspires your work and where can people see them? Third, what -- if any -- is the piece you're most proud of?
Ken Hall: I was so disillusioned with the early F2P dynamics and the kind of addictive behaviors we were creating, that in 2008 I put my money where my mouth was and left the industry. I spent the next eight years creating large-scale public artwork that addressed environmental and social issues.
In 2013 I created Legacy, a life-sized, anatomically correct killer whale skeleton carved entirely from reclaimed cedar (old decking and siding). This piece has toured across Canada at prestigious institutions like the Ontario Science Centre in Toronto.

Over four million people viewed the exhibit while it toured for five years, and the Smithsonian Institute even reviewed the artwork.
The five editions of my artwork The Hunt can be found all across Canada, from Victoria to Niagara Falls
Ultimately, the time was right to come together with our team to make Destiny's Sword, so for now, my focus is 100% on that and I'm taking a break from my artwork. There are several other works I want to create, so eventually, I will find a happy balance between digital and physical artworks!
-------
Destiny's Sword is currently set to release on Steam Around April 2020. Until then, you can follow its development by adding it to your wish list. 2Dog Games also launched a Kickstarter to help fund the game today. Those interested can find out more about how to back the game there.
---
About the Author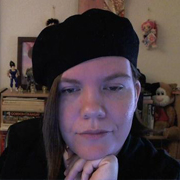 QuintLyn Bowers
,
News Editor
QuintLyn is a long-time lover of all things video game related will happily talk about them to anyone that will listen. She began writing about games for various gaming sites a little over ten years ago and has taken on various roles in the games community.
---
Read Next
You May Enjoy