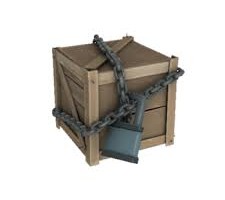 By now, it seems that just about every free-to-play game includes some form of lockboxes. I've picked up a gazillion in Team Fortress 2, The Lord of the Rings Online, and Star Trek Online (and have over a hundred in the non-F2P Guild Wars 2), and my feelings about them are mixed. On the one hand, I can see how they're an easy way for F2P games to give players an attractive option for spending money: buy a key, get loot. Instant gratification!
On the other hand, there's a certain kind of... I don't know if I want to go so far as to say "deception." Obfuscation? Insidiousness? Maybe those are better terms. Lockboxes aren't an evil on par with pay-to-win, but they're definitely a cunning way to make you pay for something you already have.
Well, even that's not really accurate. Just because a lockbox dropped for you doesn't mean you really "have" any loot. You have nothing until you go to the cash shop and buy a key. Depending on whether you can sell the locked boxes, you might be better off with a piece of vendor trash you can hock for a few pieces of copper.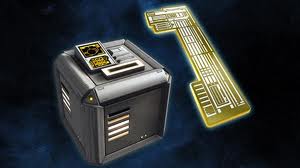 The lure is there, though... you've got this shiny little chest that contains untold treasures, and all you have to do to access them is plop down a dollar or two. Of course, the game could just sell you something called a "Random Loot Box" direct in the cash shop for the same amount that a key costs, but you probably wouldn't be as enticed to buy it because you don't already have half of the equation sitting in your inventory, tempting you with its promise of riches.
Amazing revelation here: Some companies are really good at figuring out clever ways to separate you from your money. It's how the casinos stay in business. In effect, a lockbox is really just an ad directing you to the cash shop to buy a key.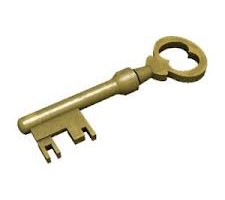 And if your attitude is, "I don't really like lockboxes, but I buy a few keys every now and then," I'm sorry to say you actually do like lockboxes and you want to see more of them. Because when you spend money on keys, that tells the developers that they can make money on them, and thus encourages them to put more in the game, or in their next game, or to add them to their game that doesn't already have them. Lockboxes keep popping up for the same reason you keep getting e-mails offering cheap Viagara from the work-from-home (making $55/hour) Nigerian Finance Minister – because they work.
Lockboxes aren't quite as deceptive as e-mail spam, since they generally give what's offered, albeit randomly. Me, I prefer not to spend my money on random loot; I got enough of that during my trading-card-game days. Maybe you feel differently, and that's fine. After all, these companies have to make money somehow, and if they can find someone willing to shell out for treasure of dubious quality, good for them. As always, the power is with the player to decide what will and won't be acceptable, and players by and large have spoken.
What's your opinion on lockboxes? Do you open them or junk them? And how do you feel in general about the practice?
---
About the Author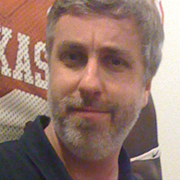 Jason Winter
,
News Editor
Jason Winter is a veteran gaming journalist, he brings a wide range of experience to MMOBomb, including two years with Beckett Media where he served as the editor of the leading gaming magazine Massive Online Gamer. He has also written professionally for several gaming websites.
---
Read Next
You May Enjoy