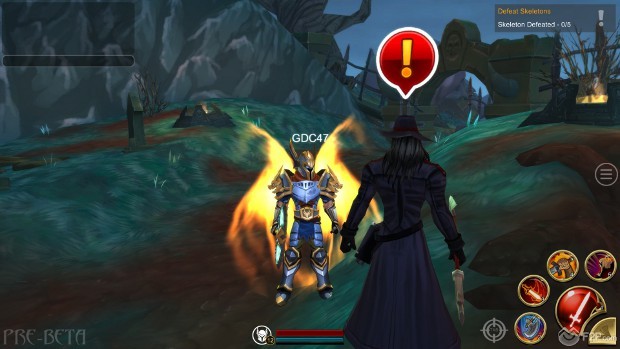 Earlier this week, the Adventure Quest 3D team began the process of transitioning from Pre-Beta to Closed Beta. During server downtime, the team posted a play-by-play status report of what they were doing to complete the transition — which is actually rather neat and covers everything that occurred, good and bad.(At one point Photoshop's GPU acceleration even stopped working, causing the team to wonder if the machines weren't planning an uprising.)
The transition took a little under two days, starting at 9:00am Monday. Closed Beta went live at 3:50pm Tuesday — but not before someone accidentally deleted the entire transaction table out of the Database.
With Closed Beta now officially live, players can sign up via the game's site. Those interested in reading the full log of the transition can do so at the link above. Just remember to read from bottom to top.