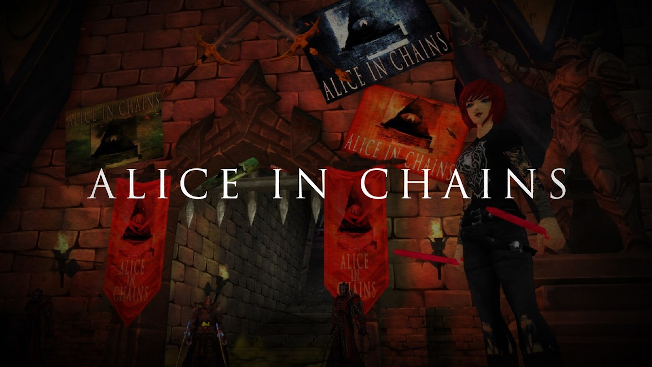 It's time for another Battle Concert Arena event in AdventureQuest 3D. Over the next three weeks, players will be able to take part in the Alice in Chains battle concert. As with the previous battle concert, players will have access to a non-stop concert complete with a monster-filled moshpit where they'll have to fight. But, that's not all. This time, the arena will be filled with water, the walls will come apart, and the whole show will be teleported somewhere else. The announcement does not specify where that might be.
To access the event, players will need to check out the News Screen, talk to a promoter in town, or use the Travel Crystal or their Map. Of course, they'll need a ticket. These can be picked up for free in-game.
Full details on the concert and how to access it can be found in the official announcement.