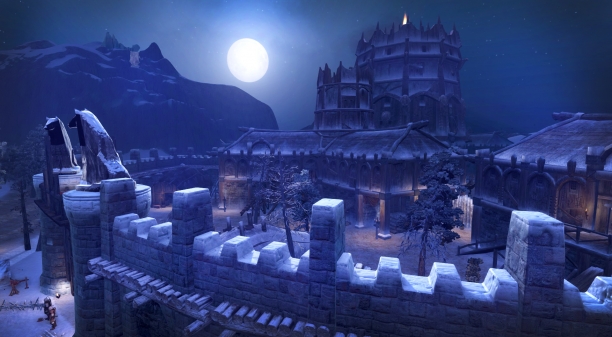 Most of the time when a free to play MMORPG has a birthday we see the usual smattering of in game events that will run for a few weeks and reward players with novelty items. Sometimes we see experience boosts and membership changes. When Funcom's Age of Conan turns 7 years old later this month we'll be seeing both of those, and a whole lot more.
First up, the main quest line, The Shadow of Vanaheim, will launch taking adventurers into new zones like the deadly Blue Mountains and the snowy tundra of Vanaheim. Your first steps into Vanaheim will start at Fort Storisbjorn. Side quests will also launch from this point, but there's a bit of a twist. To keep things a bit "fresher," these side quests will rotate and change daily and a new system has been implemented to mix up the variety of quests you take on each day.
Content will start at level 20 and will scale all the up to level 80 so there's benefits for players of any level to participate in the new content whether it's just experience you're after or if it's new items from the new faction also being added.
A bear mount and a small instance for 1-3 players is also planned for this month's update. Take a look at Sezmra's full announcement for all the details.