Age of Conan: Unchained Now Free to Play!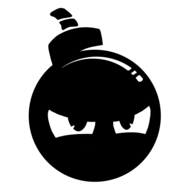 By

MMOBomb Staff,
July 1, 2011


"No man should live in chains," proclaims Conan the Barbarian in the new, upcoming Hollywood production set to release later this year. With the words of the most legendary fantasy hero of all time in mind, Funcom today released an all-new, free-to-play version of its critically acclaimed massively multiplayer online game titled "Age of Conan: Unchained". The new version replaces the existing version of the game, and players everywhere will now be able to freely explore the sexy, savage, and brutal world of Hyboria with their friends – and enemies.
"After 1.4 million copies sold, having experienced fantastic critical acclaim, and still to this day going strong with a large active player base embarking on thousands of daily adventures, there is no doubt that 'Age of Conan' has made a significant impact on the online gaming genre," says Senior Vice President of Sales & Marketing Morten Larssen. "The great potential provided by the hybrid business model, and with the ever growing interest for free-to-play games, bringing 'Age of Conan' into this market is undoubtedly the logical next step for the title."
Players now get to choose whether they want to experience the free offering, or become a Premium member with access to even more game content. An in-game store also allows both free players and Premium members to purchase in-game goods such as weaponry and mounts. For more detail about the differences between the free and Premium offering, visit the new 'Age of Conan: Unchained' website at http://www.ageofconan.com/playfree.
Got a news tip? Contact us directly
here
!
---
You May Enjoy