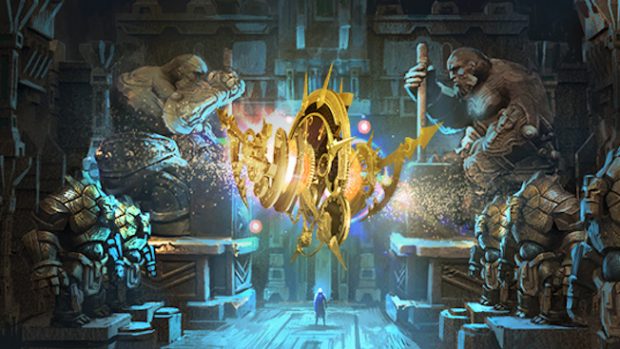 New content is available today in Aion online thanks to the release of the Unshackled Fate update. In fact, as of today they have a whole new zone to explore, as well as a new instance. The new zone, Timeless Terrace, is part of the Silentera Canyon and exists in a spot where time is… let's say, "unreliable". Here, players level 80+ can discover ancient ruins and explore its secrets.
In order to access the new zone, players will have to use an entrance portal in the Silentera Canyon via the game's Battlefield Server. However, doing so won't use up any of the Dimensional Hourglass. It's also worth noting that because the zone is a bit wibbly-wobbly, some of the items players will find there won't actually leave the zone with them. Another side effect of the anomalous behavior of the zone is mobs don't just respawn on their own after being killed, but instead require players to take down Elemental Sages. This results in every mob in the zone respawning at once. Of course, you have to get the Sages to appear before that can happen.
As mentioned, the zone also contains a new instance, the Altar of Gales. This is a mausoleum for Balaur champions that has had its seal broken. It's available to players level 80 and above in groups of 2-6 and rewards players with new equipment, manastones and crafting materials.