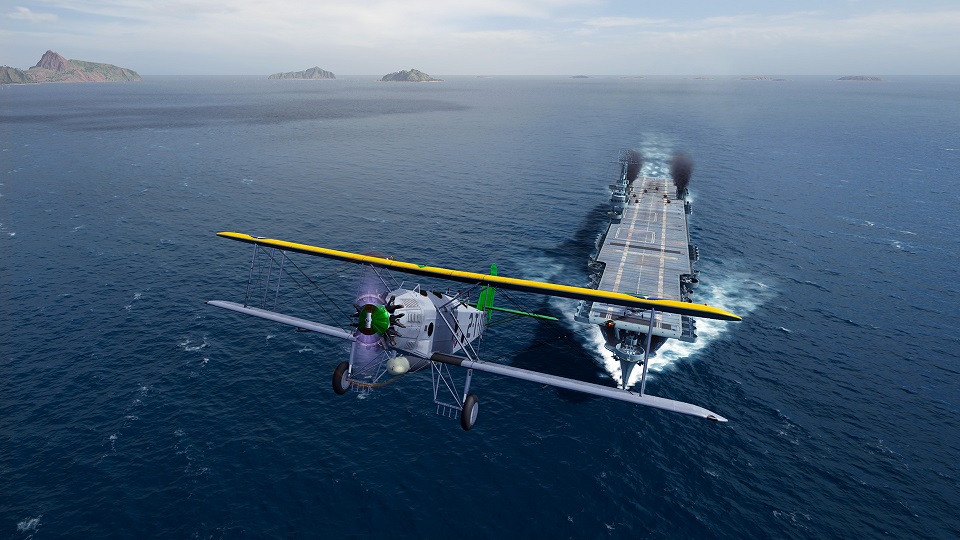 Aircraft carriers have come to World of Warships: Legends. Captains can check out the new update on PlayStation and Xbox consoles to test out the fourth category of ships in the game for two weeks, which comes in the form of two Tier III and two Tier V ships. You'll need to play a few Air Strike battles against them to unlock them for testing, with a full release coming later this year.
British heavy cruisers also arrive in early access with this update, with three ships arriving at Tier IV and up. They have a number of tools of destruction at their disposal, including torpedoes, sonar, and a repair consumable, but aren't particularly fast or maneuverable. Hey, it's a heavy cruiser, you didn't expect to be zipping around the sea in one, right?
Also in this update is a new "Arena" battle mode, where four teams vie for control of a central point, and there's a new Dragonslayer campaign that offers the Tier VII German battlecruiser Siegfried at its zenith. Once you complete the mission, you can start earning a new currency, Steel, and then start grinding your way to get enough to purchase the American battleship Missouri.
Learn more about the latest update on the World of Warships: Legends website.