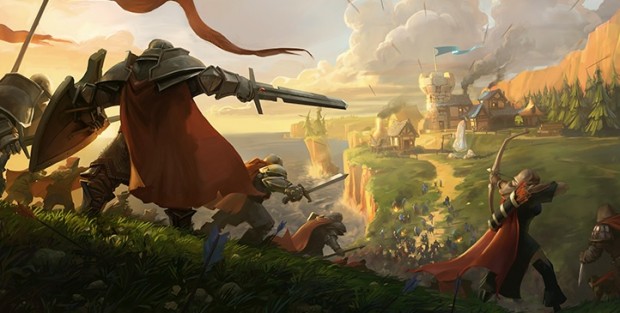 Fresh off the Winter Alpha, Sandbox Interactive recently revealed its plans for the summer in Albion Online, with an emphasis on reducing the amount of zerging players tend to encounter in the game.
Hellgates will be open-world events that spawn a demon, and if players can beat the demon, they'll enter into a five-man dungeon — along with any other player groups who also entered via a Hellgate. Small-scale PvP shenanigans inside the dungeon can then ensue.
A major rework of how resources are acquired is also in store, some of which can only be acquired by playing certain content, as well as changing certain zones "to gently encourage players to progress into unrestricted, full-loot PvP, while not frustrating the more risk-averse players." Risk-averse players? In an open-world PvP, corpse-looting game? Who'da thunk it?