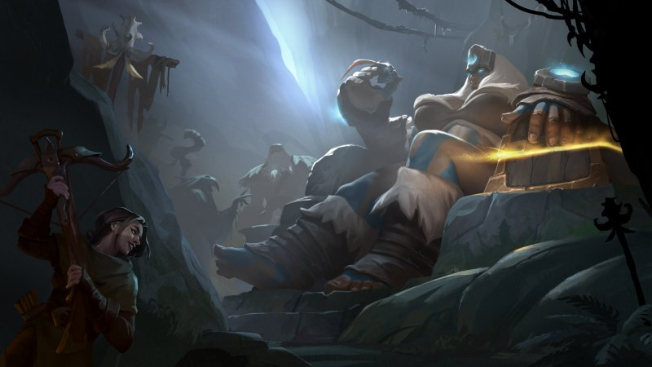 Albion Online's seventh major update will hit the servers July 10, bringing with it solo randomized dungeons, customization and vanity options, upgrades to personal banks, and more. The new solo randomized dungeons will spawn at random spots throughout the game world, appearing as portals. They will offer a randomly generated PvE experience featuring classic and new enemies. Players can even find high-tier solo dungeons if they're looking for a challenge.
There will be eight new spells added to the game and personal banks will become expandable via unlockable tabs of varying types. The developers feel this new bank system will allow players to spend less time fussing around with inventory management.
Full details on the upcoming update are now available on the Albion Online site.