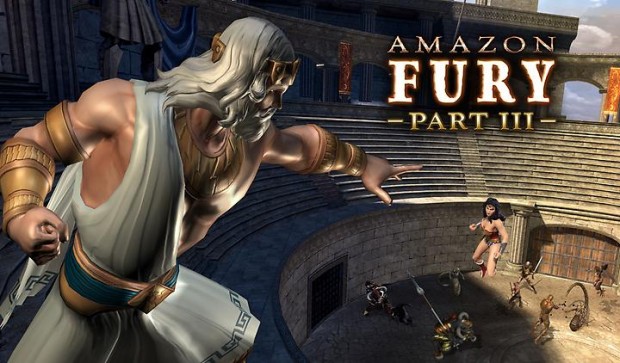 DC Universe Online is just about ready to unleash the fury — the Amazon Fury, that is. The final chapter in the Wonder Woman-centric storyline will be live soon, and it brings with it a lot of changes to not only how DCUO plays but how players will receive updates going forward.
This update will bring eight-player raids, a 4-player alert, a two-player duo, and a one-player solo mission, as well as open-world action and an epic storyline. Players will travel to the Underworld and Olympus to discover what happened to Hades and face off against such legendary foes as Athena, Hecate, and Medusa, and even challenge the king of the gods, Zeus, himself.
As expected, your rewards include gear fit for a god and apparently a toga fit for a drunken frat party. In fact, loot is getting a major overhaul with this update, as detailed in a separate developer's blog. The primary goal is to limit randomness by making the best gear unlockable via a vendor while making omnipotence items obtainable through collections. It's a lot to absorb and seems a fitting chunk of content for DCUO's return to larger updates.