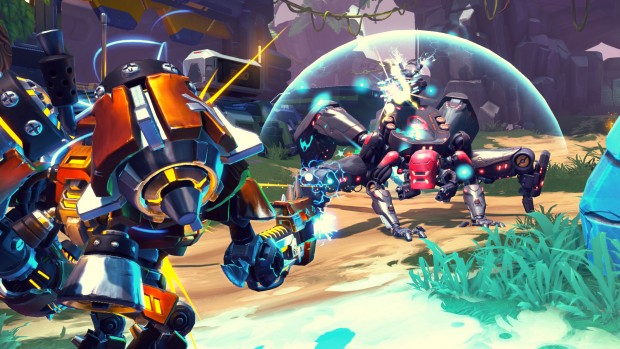 UPDATE: Randy Pitchford, CEO of Gearbox,

Original Story: I know this may come as an absolute shock to many of you, (/sarcasm), but Kotaku is reporting that an anonymous source "familiar with the plans for the game" is saying that Battleborn, the team shooter from Gearbox Software, will go free-to-play and the move could happen as early as this November.
Seeing as sales of the game declined rapidly after launch and in light of the genre's recent overcrowding, this move could do for Battleborn what Evolve's recent free-to-play transition seems to have done for that title. In fact, the unnamed source states that free-to-play was what Gearbox was actually pushing for back at launch but publisher 2K stepped in and wanted the game to carry its normal box price with season pass content.
While anonymous sources can always seem a bit sketchy, this source also claimed that Gearbox is working on a remastering of Bulletstorm and that was basically confirmed today through leaked Brazilian Advisory Rating Board updates.
We'll watch this one closely and keep you up to date on any official word from Gearbox.