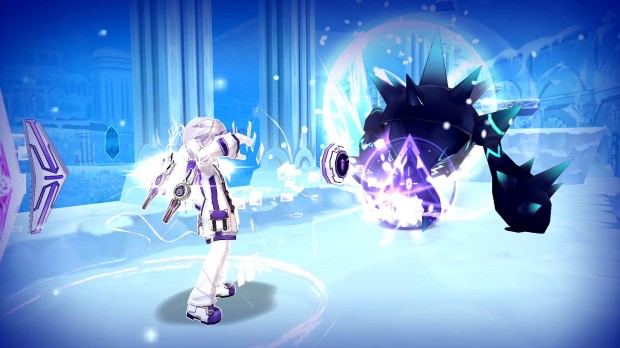 Fans of the fast paced, manga inspired Elsword just received some new abilities to play around with as Add's Arc Tracer Job Path has been added to the free to play title. Once players hit level 15, this new path allows Add to take on more ranged abilities and even call down drones to rain destruction on opponents. These drones even come in varying types each with differing abilities to cater to constantly changing battle situations.
Add will also be decked out in some new gear that further changes his already fast and furious combat style. Donning the Nasod Armor and a further developed Dynamo weapon, Add can stack on extra combo damage and gain even more MP while in Dynamo Confguration Mode (DP mode/Awakening).
You can take a peek at the event progression schedule for the Arc Tracer Job Path on the official post!