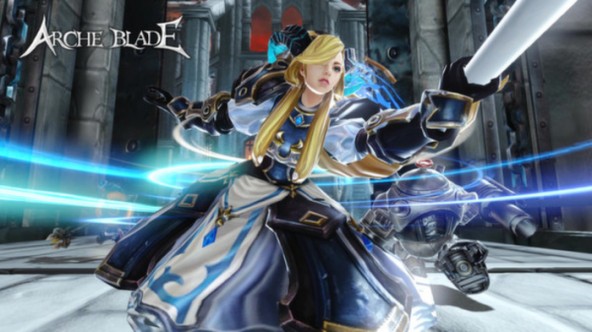 The cold hand of fate has claimed the life of yet another recently released Free-to-Play title. ArcheBlade, the third-person action fighter from the South Korean startup developer Codebrush Games was officially released on Steam less than a month ago, but according to Codebrush, ArcheBlade failed to reach the financial success necessary to support future development in the time allotted. The end result means Codebrush will be forced to downsize its staff and suspend the game's operations for the foreseeable future.
In an announcement on the official Steam page for ArcheBlade, the studio attributed the game's failure due to the studio's limited financial resources. According to Codebrush, the studio would require in-game purchases to increase "by many folds just to survive".
Interestingly, ArcheBlade will not shutdown outright, but instead live on through Steam, at least for now. The following is what will and won't be affected by the development hold:
– There will be no more updates/customer support.
– We will stop saving customer data base.
– Steam stats will remain.
– Also the game will remain playable on Steam
– The servers hosted by Codebrush will close, however users will still be able to host servers.
In addition, players wont be able to purchase any gems or booster items from the game's now defunct cash shop. Codebrush repeatedly thanked its players for their support and promised not to let their support go to waste stating they would "do our best to compensate your investment in the game". Further compensation details are said to come in a future announcement.