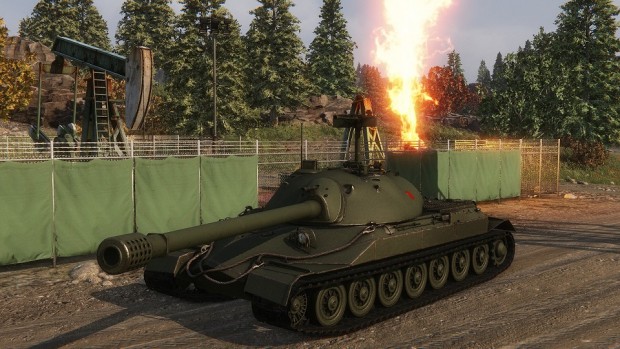 Obsidian Entertainment and My.com are celebrating the first anniversary of Armored Warfare's open beta launch all this week, inviting players to log into the game to earn free tanks and enjoy other bonuses.
By participating in five matches between Oct. 8 and Oct. 15, you'll earn the Russian IS-7, a T3 premium main battle tank. If you play in any battle on Oct. 8, you'll be entered into a drawing to win one of 200 — 100 on NA and 100 on EU servers — Tier 5 T-64AV Hunter MBTs, which will be awarded on the 10th.
Players can also log in every day from the 8th to the 14th to get a free platinum loot crate, and bonuses and discounts of just about every kind are in effect until the 15th. For full information on all the festivities, hit up the Armored Warfare site.