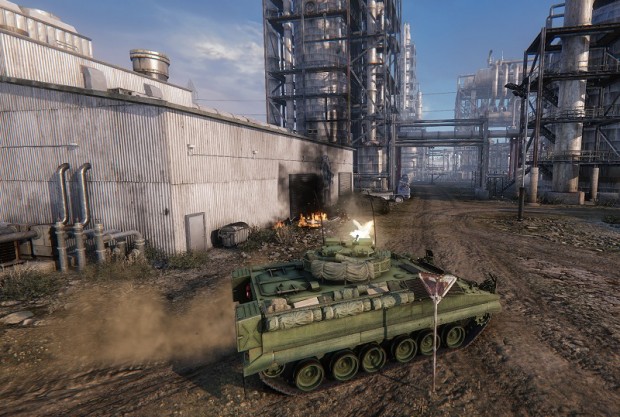 One thing that "military vehicle" games like World of Tanks and War Thunder seem to be lacking is any kind of suitable PvE mode outside of tutorials. Obsidian Entertainment is looking to change that with Armored Warfare, introducing PvE missions that don't just exist for the sake of practice but might be pretty entertaining even for veteran players.
As revealed on the Armored Warfare forums, the game's PvE missions will take about 20 minutes, have three difficulty levels, and offer multiple objectives: capture, destroy, escape, defend, and survival. The most impressive claim is that enemy AI, as well as positioning, will vary from fight to fight. That should do wonders for the modes repeatability and keep it fresh and interesting. Also spicing things up: "the squad may face superior enemy forces or even a mini boss — an especially powerful battle unit that it is virtually impossible to destroy alone."
The only thing we're a little sad to hear is that there's no respawning, which means that if you get knocked out early, the best you can do is watch — or, in a PUG, you'll probably just leave. Hopefully, that won't lead to much toxic behavior when someone is perceived as doing something "stupid," but we probably shouldn't hold our breath on that count.
What do you think of Armored Warfare's PvE reveal?