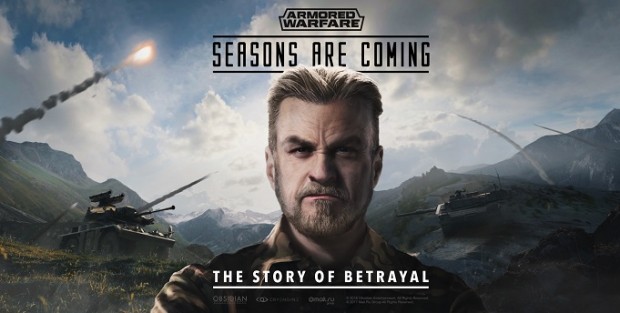 War changes a lot of things, and My.com will soon be making some significant changes to Armored Warfare's regular story content updates. "Seasons" will now last for several months and revolve around a particular Special Operations story arc, while also including new maps, new progression vehicles, and new content.
A typical Armored Warfare Season will consist of two large updates, known as "chapters," along with the usual smaller updates and bug fixes in the meantime. Players will have the opportunity to influence the storyline and also earn Season rewards, such as decals, skins, and premium vehicles.
The first season will be titled Black Sea Incursion and will bring a number of new features to the game, including Israeli tanks, a redesigned world map, and contract missions. Learn more about Armored Warfare's seasons on the game's website.