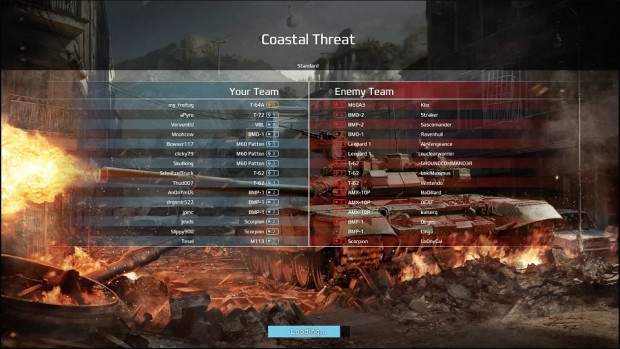 Skyforge might be the My.com/Obsidian Entertainment game getting all the headlines these days, but they don't want you forgetting about Armored Warfare, as today's dev blog dives into the logic behind the tank battler's matchmaking system.
Each tank from tier 1-8 has a point value assigned to it, which is modified slightly for additional equipment on the tank. For the most part, tanks are assigned to battles within 10% of the "seed" tank chosen to start the battle seeding. If you're in a platoon — a group with another friend — the highest-rated tank in the platoon determines the value, and there are procedures in place to limit how great the distance between two tanks in a platoon can be. Finally, there are limits to battle group construction for vehicle type and player quality is taken into account.
There can be exceptions to the matchmaking system if a player or platoon sits in the matchmaking queue for too long, but it's probably better to get into a slightly unbalanced match quickly than to have to wait several minutes to find a perfect match. Do you agree?