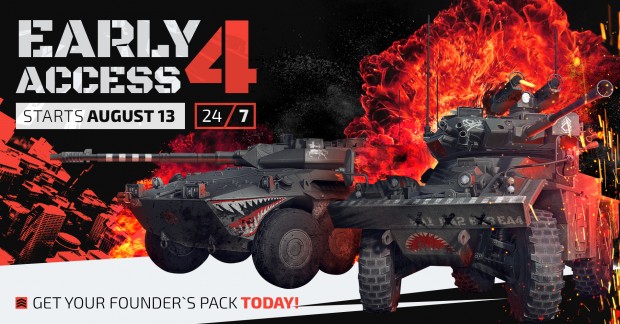 Next up: Early Access Test 4! Armored Warfare, My.com's free to play tank combat simulator, is taking an important step on the road to launch. This next testing phase will be the first time that the game servers will be open 24 hours a day. Running from August 13th – 30th, Early Access Test 4 will also add a major new system called the Retrofit system. As part of the 24 hour per day live time, North American and European servers will be merged and player accounts will be copied to the unified server.
The Retrofit System allows even more player customization by allowing you to add attribute upgrades that most benefit the way you personally play your tanks in battle.
Players that have been part of earlier access tests will find that their progression has been reset due to many balancing and progression tree changes. You'll be awarded free reputation and unspent credits based on your previous progression to spend as soon as the servers go live again.
You can still sign up for a chance at a test invite or purchase a Founder's Pack to gain access on the Armored Warfare official site.