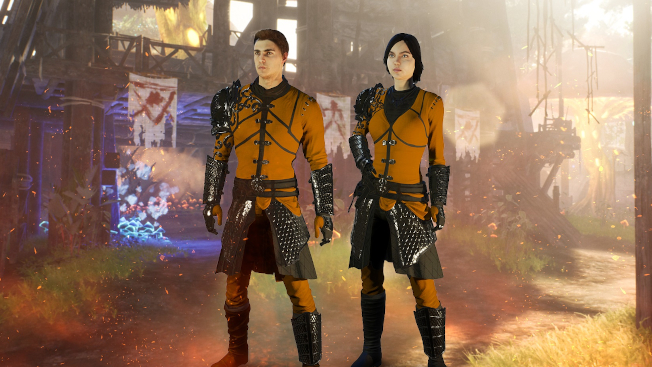 Happy October everyone! It's that time of year when game devs everywhere start rolling out spooky and fall-themed events and items to get players into the spirit of things. In this case, Intrepid Studios is offering themed items for players of the Ashes of Creation MMORPG — provided they earn them by playing the Ashes of Creation Apocalypse battle royale.
During the month of October, players who reach level 50 on the Free Adventure Path in Apocalypse will be gifted the Armor of the Autumn Knight in both games. All players need to do to level up is to play matches in Apocalypse.
Players will also be able to earn special skins in Apocalypse during the month of October by leveling their Adventure Path — pretty much killing two birds with one stone. Those who reach 50 will receive $10 worth of Embers to use in the MMORPG in addition to the armor.