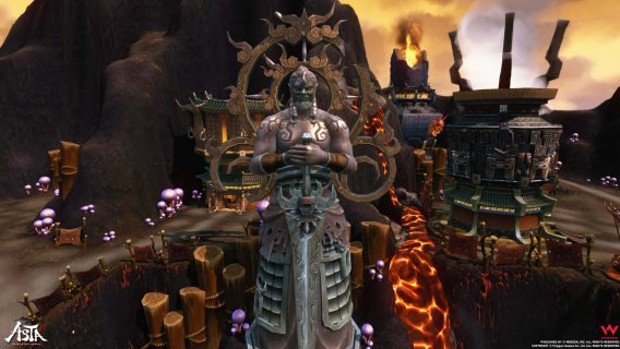 **UPDATE**: The original article was incorrect about the location of ASTA's live status. This news was actually for the South American version of the game published by AXeso5. We apologized for the confusion.
ASTA, a free-to-play MMORPG published by WEBZEN, has achieved gold status and is officially live as of today. A press release announced the launch and the end of the Open Beta period earlier in the day.
As part of the launch, several new features have been added to the game — including an update titled "The Berserker Awakening", which introduces more levels, maps, missions, and even a new tribe (Rakshasa), and a new Berserker class. It also includes additional dungeons and raids.
To reward those who participated in the Beta test, the developer is granting them a special "Founder" status. Those who join now will be given an exclusive pet.