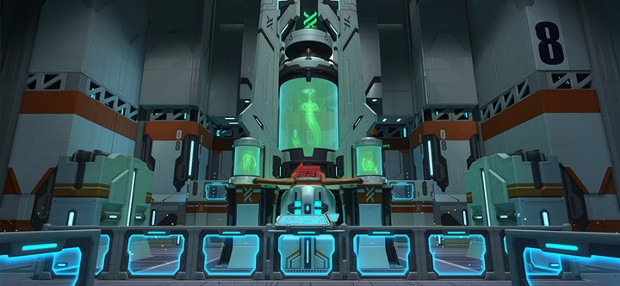 A new map hit Atlas Reactor today. The map, titled EvoS Lab, takes players into the Evolution Solutions facility. Designed to add new strategy and tactics opportunities to the game, the new map will become part of the rotation along with Flyway Freighter and Cloudspire.
Also available today is Chapter 2. The new chapter has been unlocked for all players that have completed all ten of Chapter 1's contracts. The Titan's Loot Matrix is also available for crafting purposes and new loot — including an emoticon — has been added.
More information on the new chapter and map are available on the Atlas Reactor site.