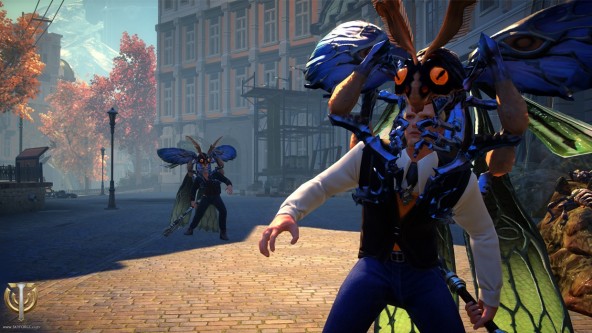 Picture this, you're a citizen of Kyris, a town nestled in the corner of Skyforge. The place is a bright vibrant oasis, once home to the sounds of carefree laughter and the mighty beat of forge hammers. Then one day suddenly, an army of giant bugs sweeps through your land laying waste to those around you and dominating the weak minded, leaving the town of Kyris deserted save for some unsavory opportunists picking over the goods left behind by the less fortunate.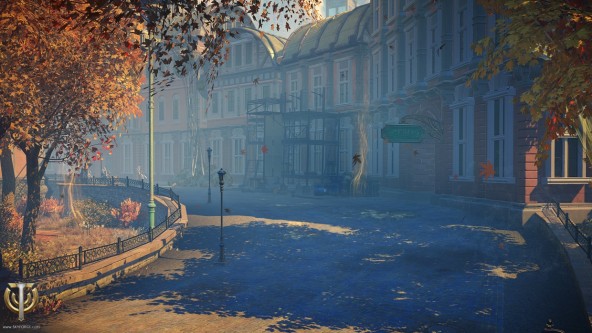 The scene set before you paints a picture of the Skyforge's newly revealed Lanber Forest zone which has been invaded by the ancient Mantide army, a race of bug-like creatures who were once defeated by heroes in the past, but have been re-awakened by the act of the traitorous god, Nerion. Worse yet, Nerion was at one time, the patron of the Lanber Lands before selling oout to the power promised by the Mantide.
Of course, someone has to come in and cleanup the mess left by Nerion and as immortals ascending to godhood, players will be sent to the Forest tasked with stopping the traitorous god while also liberating its people from the clutches of the Mantide.