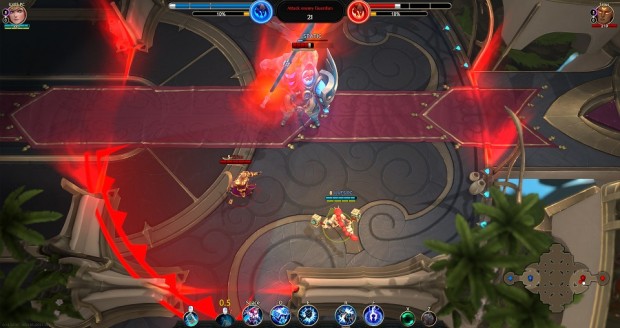 Stunlock Studios has added a new "Battlegrounds" game mode to Battlerite, and you'd be excused if, like me, you thought it was the developer's attempt to add a battle royale-type game mode, a la that other "Battlegrounds" game.
But that's (thankfully) not the case! Battlerite's Battlegrounds are an objective-based 3v3 mode that comes in two stages. First, combatants must secure objectives, and second, they have to attack or defend those objectives from their opponents. According to the dev blog for Battlegrounds, the new mode is meant to "fill a void in Battlerite with a mode that is less punishing and easier to jump into for quick bursts of fun."
Battlegrounds also add several new mechanics, such as respawning, NPCs, balloons, Power Shards, a minimap, and a "shiny new UI." The patch also offers a new system by which players can customize and choose Battlerites before the match. Learn more about Battlegrounds and the game's other enhancements on the Battlerite site.